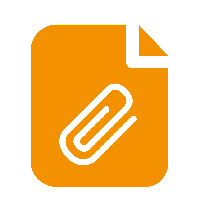 For any small or medium sized business it is imperative to stay ahead of the competition by performing continuous merchandising audits. Instead of just asking reps to "check things out," go in with a specific and detailed plan. When your field reps head in to do a routine merchandising audit, here are a few ways they can optimize their visit.
1. Taking Stock
Numerous studies show that out-of-stock (OOS) instances and product voids bring down sales and hurt brand image. Some businesses have reported an administrative overhead cost of $800 a week due to OOS instances. From the moment a rep begins confusingly looking for missing product to the moment a back-office manager puts the phone down after an angry conversation with a retailer, precious time is being wasted.
So how do you lower the chances of out-of-stock instances and refocus that time on sales? Field Activity Management software tools offer back-office managers a solution: customized forms. Field reps can easily pull up forms on their mobile phone that will require them to input the current amount of in-store and backup stock. This allows managers visibility across all their territories, so they can identify recurring problems and prevent them before they happen again. Additionally, since the forms can be tailored to each location, reps will always know exactly what products are meant to be in each store.
2. Location Scouting
The location of your product on the shelf is important to consider during a merchandising audit. While eye-level placement has proven to be effective, a deeper look into competitor placement could be a huge advantage for your business. This is especially important to the beverage industry, where 42% of producers said product placement data was one of their core areas of analysis. Your reps should first ensure that the retailer has placed your product at the agreed location. In addition, they should gather information about competing brands' placements.
The geo-tagged photo feature offered by many Field Activity Management software tools will allow managers to see exactly what their field teams are seeing in the store. With the customized forms, reps will also be able to offer managers cold hard numbers on how much stock competitors have at each location. This kind of visibility is invaluable to emerging small and medium sized businesses.
3. Promotion Checkups
One way for new businesses to gain a customer base is through special promotions and sales. This could be anything from a "buy 1, get one 1 free" strategy to bulk discounts. The effective use of these promotions is directly correlated to higher sales. If your business is paying extra for promotional materials like banners, floor stickers, or cardboard cutouts, it is crucial that they are seen by the customer. If your retailer agreed to these requests and is not living up to them, it may be time for a renegotiation.
The sales analysis function of Field Activity Management software tools empowers back-office managers to do a number of things. First, they can see the disparity of well-merchandised locations against poorly merchandised locations. Second, they can use this data as a strong incentive for retailers to live up to their agreements. Third, the overall reporting on promotions will allow managers to see what campaigns are performing well and which are not.
The Importance of Focus
By leveraging Field Activity Management software, field teams can turn their focus to core business areas like stock checks, product placement, and retailer agreement. Rather than blindly sending reps to "check things out" around retail locations, make sure their merchandising audits are thorough and that they produce value. Following these steps will place your business one step ahead of competitors.
Erin P. Friar
Erin Friar is a Content Marketing Journalist Intern at Repsly, Inc. and is completing a Journalism degree at Suffolk University. She is a master of grammar and is passionate about creating fresh content to help foster efficiency and overall success in small businesses.