How Repsly Makes Your Life Easier
You Work From The Office
Repsly's manager's console gives you visibility and control into everything that's going on in the field.
You can see where and when your reps are working, and view all the data they collect in real-time.
Manage your team's schedule, keep track of mileage, and even message your reps directly from the back-office console.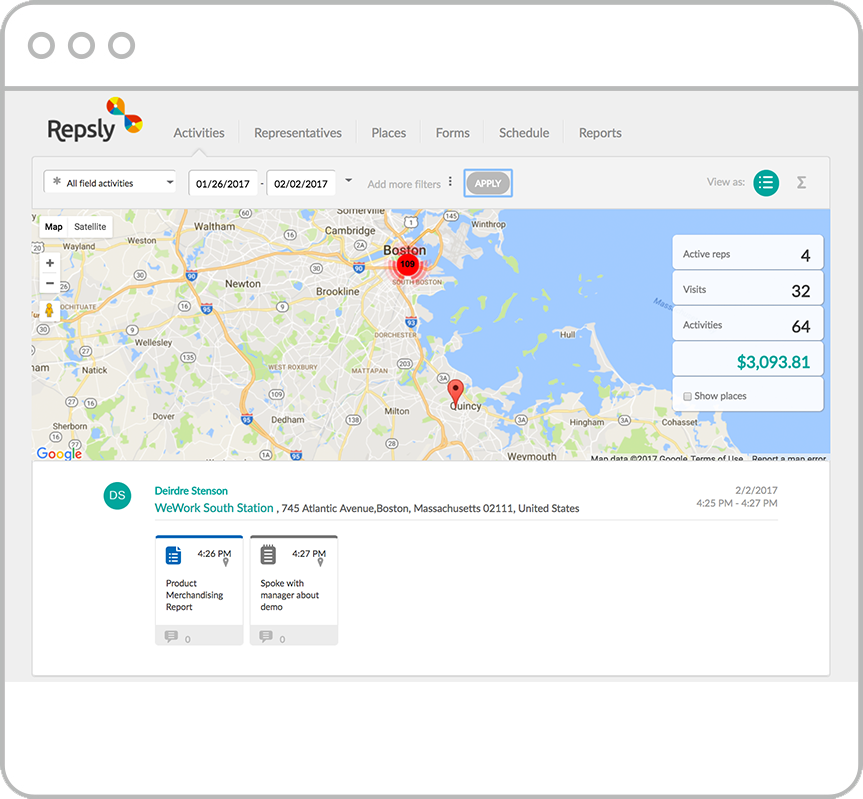 Your Reps Work in The Field
The Repsly app makes data collection in the field easier than ever.
Your reps can check in at client locations, take photos and notes, fill out customizable forms, and place orders - all in just a few taps. Repsly keeps all of this data organized by time and location, so reps always have a detailed customer history at their fingertips.
What's more, reps can communicate with one another in real time through messages and comments, creating a sense of community out in the field.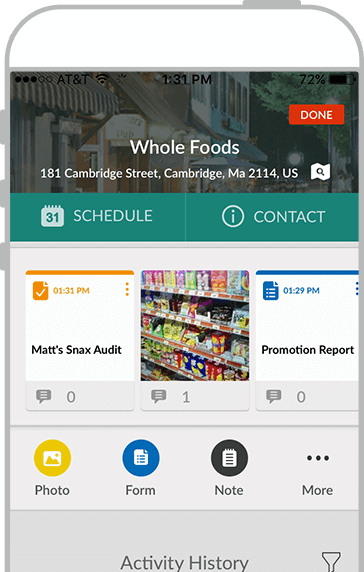 You Work Together in Repsly
From team management to data collection and reporting, Repsly brings everything that happens in the field into one streamlined system.
Managers love Repsly because it gives them visibility into the field.
Reps love Repsly because they can spend more time visiting clients and less time on administration.