Challenge
Measure Field Sales Performance at Scale to Understand Potential Output.
Over the past 19 years, Nutrabolt has grown from an early-stage startup to the largest independently owned energy brand in the world, with its signature C4 pre-workout powder available in more than 110 countries.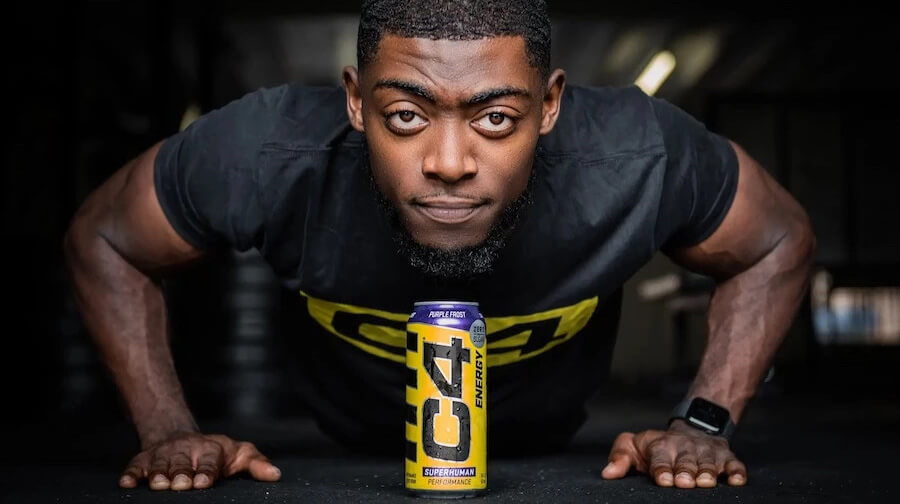 As the brand and sales team grew from 20 to 60+ globally, it became increasingly more difficult for sales managers to measure and understand how each of their reps performed across the globe throughout North America, Europe, Australia, and Dubai got work done in the field.
"Before Repsly, we had no visibility to our success in the field and our reps had no visibility into what other reps were doing, making best practice difficult to find. Collaboration was hidden in small text groups spread across multiple platforms."
Hagen Panton, VP of Global Retail Development & Training at Nutrabolt
Nutrabolt needed a retail execution platform that could serve as a single source of truth for all of their retail data, enabling them to make more effective decisions with planning and forecasting work, setting goals, making hiring decisions, and coaching their reps in the field. After partnering with Repsly, they discovered a handful of additional unintended benefits that supported their company mission to innovate and inspire.
"Repsly put everything in one place and we could create processes around training, and amplify success in regional markets across the world."
Hagen Panton, VP of Global Retail Development & Training at Nutrabolt
The Solution
Leveraging Retail Data to Improve Field Sales Performance and Validate Business Decisions.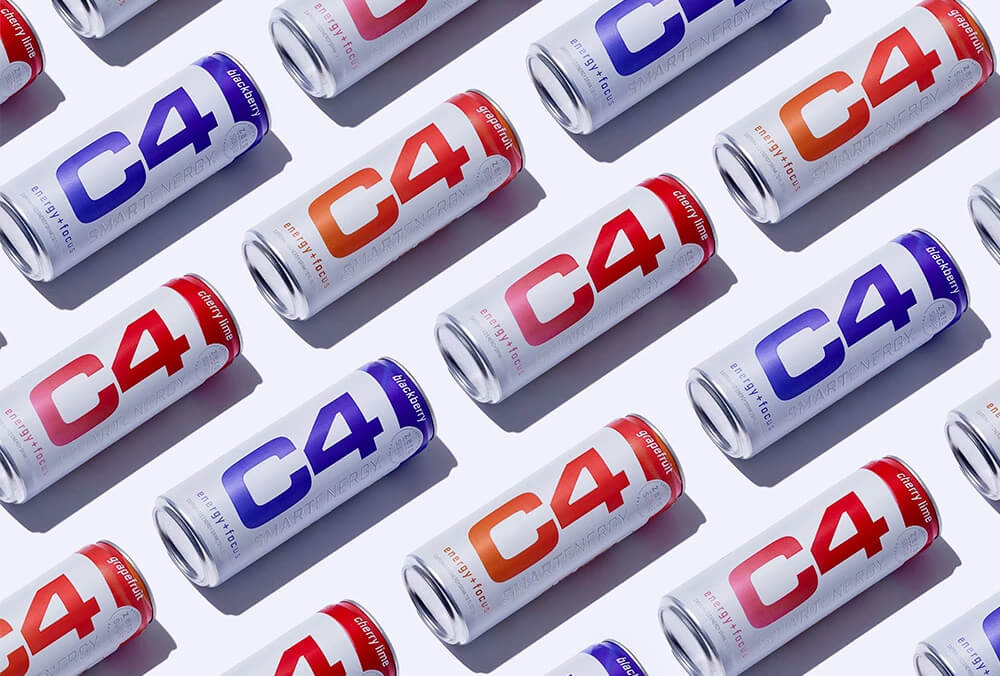 Using Repsly's Insights Dashboards and Photo Gallery, Nutrabolt was able to manage their field team more intelligently with next-level insights on their performance in the field. Now, the Nutrabolt team has trended and summarized data reports, helping team leaders quickly identify wins and areas for improvement.
With flexible reporting views and dashboards, Nutrabolt can now create and share unique views for key stakeholders on their team with filters to drill down by territory, retail customer, product category, promotion, and more. The Repsly mobile app and manager's console make data easily available to everyone in the Nutrabolt organization. Nutrabolt's team can pull data reports when and where they need them with access to performance and execution data on the go.
The Results
1. Coaching to improve display execution and perfect shelf standards
Through detailed rep scorecard reports, Nutrabolt's team leaders can now see how each team, territory, and rep impacts coverage in the field, enabling them to understand how to improve planning and make each team more productive. Detailed insights on daily productivity including time worked, visits made, and time spent in-store help Nutrabolt team leads use data to review and coach for improvement with each rep to help them accomplish their best work.
"I was a road warrior for +10 years, launching markets and working with reps 1 on 1. I always thought this was the most effective and only way. Repsly allows me to see so much more than you can possibly see during work. It's truly amazing how much we can see and learn without the cost and loss of time associated with travel.

Monthly, we go through a SWOT analysis to summarize each market, the wins, challenges, monthly focus, chain activity, competitive activity, etc. Then these reports are shared with our C-suite so that they have a holistic view of what's going on in the market, which helps us when we're discussing future planning."
Hagen Panton, VP of Global Retail Development & Training at Nutrabolt
2. Contests and incentives based on reported data
From the Repsly manager's console, Nutrabolt's managers now have access to leaderboards displaying their top five reps by points assigned for completing different tasks in the field. Nutrabolt's managers regularly export specific KPI leaderboards to share with their field reps so they have a baseline understanding of how their performance in the field compares to their teammates, where they rank during team contests, and to incentivize hitting new goals.
"Every month, we use the leaderboards as a performance management tool to assess where each rep ranks in our KPIs. This gives sales leaders visibility into their upcoming monthly goals, what they're successful at and where they can improve how they work. It helps the team better understand how different markets vary in opportunity and continually evaluate our route to market."
Hagen Panton, VP of Global Retail Development & Training at Nutrabolt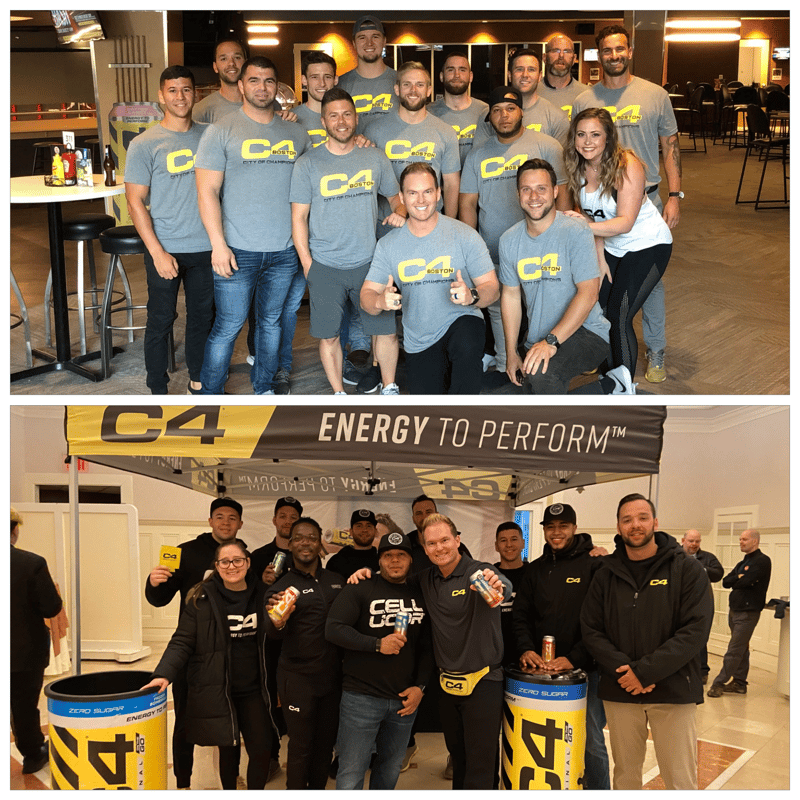 3. Using photos to validate data and collaborate between regions
Nutrabolt can now quickly validate the data in their forms by attaching photos of what they're seeing in-store. Additionally, their reps now regularly post photos in the activities feed around creative displays or competitive activity.
"I'm uniquely positioned as an extra set of eyes in every market across the world. The best is when our Australian or Dubai team calls asking about a display item they saw in Texas and want to use it to drive sales in their market. We're always spreading ideas around, allowing the creativity of the team to be visible to everyone. The constant collaboration also gets the competitive juices flowing!"
Hagen Panton, VP of Global Retail Development & Training at Nutrabolt
4. Celebrate and recognize the wins through comments and chat
Nutrabolt's field team now posts photos of their wins in the chat for the entire company to see, giving the entire organization visibility into the market and an opportunity to recognize the amazing work they accomplish in the field.
"A day in the life of a field rep can be a lonely role, often field teams feel like they are on an island. When a teammate, executive, or manager comments on their work – regardless of it being praise or a coaching opportunity – they recognize someone cares about their success and is noticing their work. I love commenting 'Hey, that's a killer display!' Inspect what you expect. None of that happens without Repsly."
Hagen Panton, VP of Global Retail Development & Training at Nutrabolt
5. Maintain 100 percent sales rep retention with top performance
Even during the uncertainty of COVID, Nutrabolt saw an uplift in performance in field sales. Now that their reps can see exactly how they're making an impact in every account and moving toward their incentives, the entire field team has galvanized around friendly competitions and has felt more ownership over their work.
"I am responsible for making our reps as productive and efficient as possible every day in the field. The team loves the fun competitiveness with one another and it really keeps everyone constantly engaged and driving the business forward. Everyone from top to bottom at Nutrabolt has recognized that we're using Repsly the right way."
Hagen Panton, VP of Global Retail Development & Training at Nutrabolt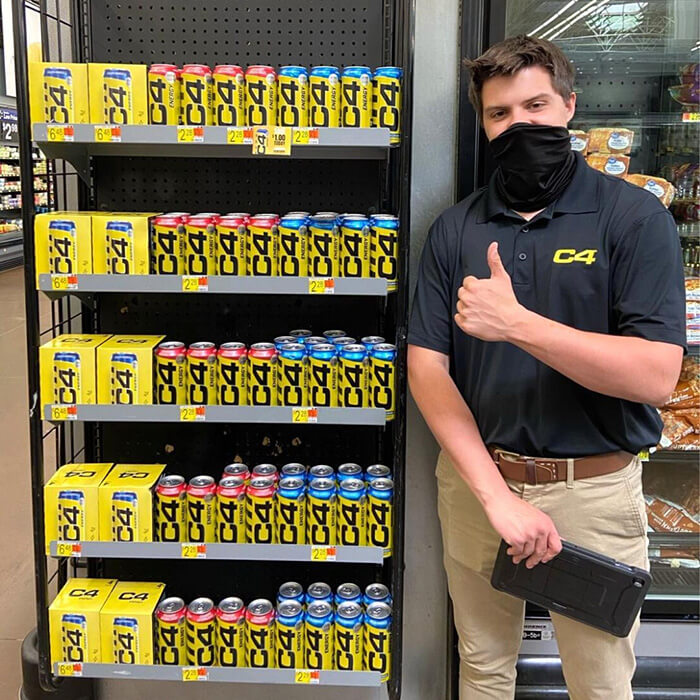 6. Increased visibility into every territory through Insights Dashboards
The dashboard reports give managers visibility and insight – from anywhere – into how their team works every day. Nutrabolt can now manage their global field team operations through Repsly.
"In the back half of 2020, our sales grew fast which increased our need for field support. But with COVID restrictions, some managers have never met some of their reps face-to-face or seen the markets they cover, yet have still been able to onboard and effectively manage them via Repsly. Today, we are 10 times more effective at communicating with our team. It has totally changed the way our managers manage their people and market."
Hagen Panton, VP of Global Retail Development & Training at Nutrabolt