Challenge
When the pandemic began, the number of employees working in the field drastically changed. Many field teams saw cutbacks, and due to health hazards and fear, many workers put a hold on their field careers. With a shortage of specialized field workers, top retailers and manufacturers throughout North America were facing tough challenges. From supply-chain production backups to delivery delays, additional setbacks made sourcing goods uncertain at times.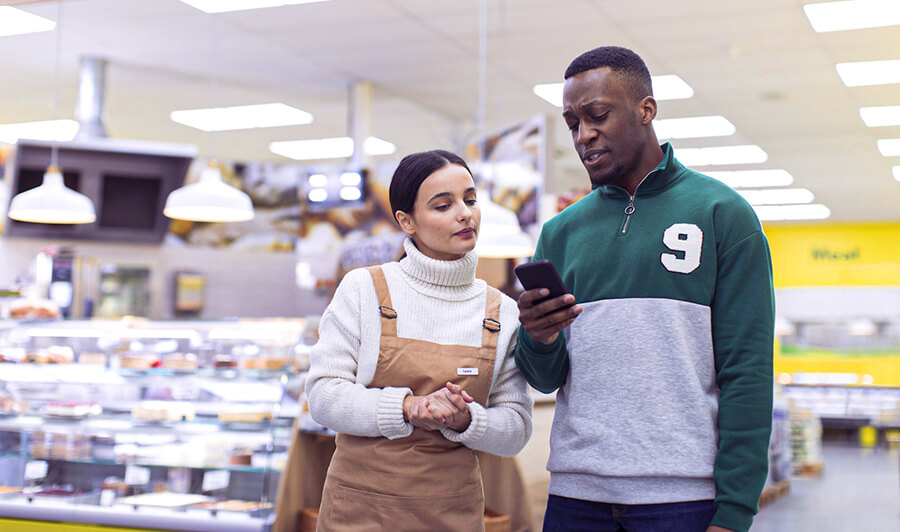 To offset their shortages and continue to get products into consumers' hands, many brands and third-party merchandiser and retail services companies were forced to make hires from outside the merchandising field, and become inventive in how they train up a new workforce, quickly.
"In many pockets of Canada, it's tough even finding part-time people. People are requesting higher hourly rates because of this. Because of shortages and because it's not the same demand in the city and in rural areas, it's hard to keep track and keep our teams intact. We have also had people who have left their jobs due to safety concerns."
Sara Clarkson, CEO
With a "new normal'' arising and re-hiring beginning to happen in early 2021, Marketsupport found themselves with a whole new set of challenges, including the onboarding processes of new employees. With a smaller team than usual, Marketsupport
had to come up with a more efficient way to cover all of Canada and steer clear of any delays - in order to continue to meet the demands of their customers but with fewer resources. This is where Repsly came in.
"I would say that the manufacturers need us more than ever and I can't say enough about the Repsly system. We use it for our dedicated team. For us to be able to scan things and not have to touch packages, our team feels very comfortable."
Sara Clarkson, CEO
Manufacturers outsourcing or using a hybrid model for field work is a common post-pandemic theme that can be seen across the globe. Many brands are experiencing the same labor setbacks as Marketsupport has been going through, but will still turn to companies like Marketsupport to solve these labor shortfalls. Companies like Marketsupport
know the demand will only grow and are implementing new retail execution platforms like Repsly to ensure they can meet the high demands of their customers while empowering their teams to succeed in this new way of working. Now more than ever, brands will turn to their field team, or hybrid approaches with partners like Marketsupport, to ensure their products are on the shelf, promotion ready, representing the brand in its best light.
The Solution
It's time to change things up
When business isn't running as "usual" - it's a good time to reevaluate processes, and systems to support the shifts. Sara at Marketsupport believed now is the right time to evolve their value-add to what they had to offer their customers, and do more, with less staff and time - and onboarding Repsly as a new solution has helped deliver on her new vision.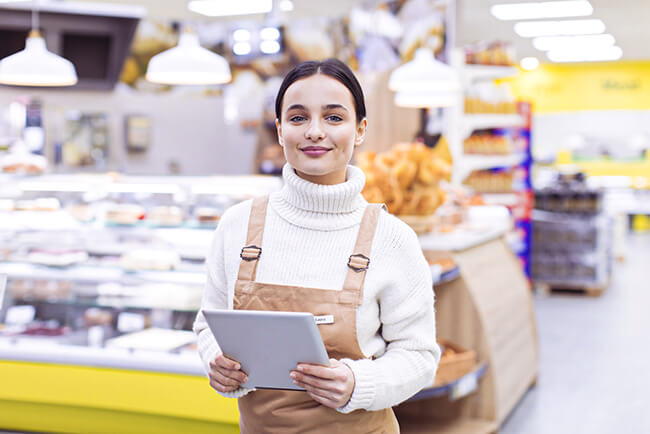 "We're coming out of the pandemic, let's change it up. Let's give them something new. Let's give them something that more suits their team. Our team, our employees, need to go to the next level!"
Sara Clarkson, CEO
Hiring and onboarding, get a plus up
Hiring and onboarding new employees can take up to months before the person feels confident enough to proceed with their tasks, but in times where people are needed in the field as soon as possible, there is no other way than to push forward with faster and better tools and processes, to get teams up and running quicker.
"We have a pretty intensive recruitment process where we do phone screening, zoom meetings, and then more meetings until they're actually hired. After they have got the job, they go through ERP training where they learn about the company and different clients and their products before they're out in the field. Now with Repsly, it takes less than two weeks for sure."
"The awesome thing about using Repsly is that it's really easy to use, the reps didn't have to learn new complicated technology because it doesn't look foreign to them, it's as easy as using your phone. Our field workers are definitely happier."
Sara Clarkson, CEO
Systems that play together, stay together
Marketsupport had their own original ERP system that had been working well for them and their teams for years, but they knew that a boost in their CRM and field enablement was needed. They'd been looking to expand their technology stack and decided Repsly fit the bill. Now, their sales and field teams share a platform that is beneficial for them both, from sharing dashboards to monitoring their performance, planning routes and schedules. The reps now are even getting bonuses at the end of the year because of clear performance improvements, made possible through Repsly's reporting.
"We also wanted to give our clients value to what we already offer. Now, we offer our clients detailed and educational reporting reviews, and they really love that feedback"
Sara Clarkson, CEO

"Communication is huge. My word of advice, especially during this time is if you think you've communicated enough - communicate more. Communicate through the system, live, and make sure everyone is engaged."
Sara Clarkson, CEO
The Results
Happier, engaged employees that stay longer
Old habits die hard, but when reps and managers were introduced to something that changed and eased their day-to-day work life, new habits found a way to kick into gear. By identifying a platform that increased field team productivity, created clear paths for performance improvements, and outlets for praise from their managers - along with a new yearly bonus - the roll-out of Repsly has been a big success.
And with increased and predictable retention, and engaged and productive teams comes the ability to take on more business, and be confident in the superior service Marketsupport can provide their growing roster of customers. It's a win, win, for all.
"They (reps) love how easy it is to use. They love how easy it is to answer questions. It's easy to check in and check out. I would say that our retention's gotten better. The feedback that we're getting back from our people is that they love the system."
Sara Clarkson, CEO