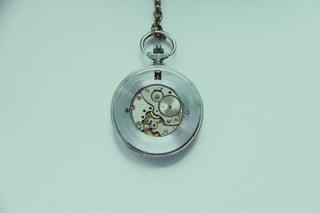 Tracking time and mileage of your reps can sometimes be a double-edged sword. In a highly hectic environment of today's field work activities, reps may forget to trigger the start of their day and valuable time slips away from the records. To support the accuracy of field activity reporting, Repsly is introducing the functionality of retroactive editing of time and mileage records for back-office managers.
Say goodbye to missing records
Recognizing the importance of precise workday duration and mileage tracking records, Repsly is now allowing back office managers to easily retroactively edit all the missing or wrong records.
This functionality is accessible on the tabular view (the 'waffle' icon by the 'View as' menu) of the Time and Mileage tracking menu for all the subscribers.
Saved by the update!
Example: The following case is of a rep 'Joan Daniels' who either tends to forget to end her workday or simply logs out of the app before doing so, leaving her Time & Mileage history records blank. During her week Joan also mistakenly entered some mileage data that does not add up to the time spent at work.
Clearly this is not a useful set of data. But, Joan did inform her superiors of the actual numbers and this can now be corrected inside Repsly and contribute to the rep's overall performance statistics (i.e. Summary reports).
Joan's back office manager can sort this data out now by entering all the missing records and immediately export his team's tracking statistics for further processing.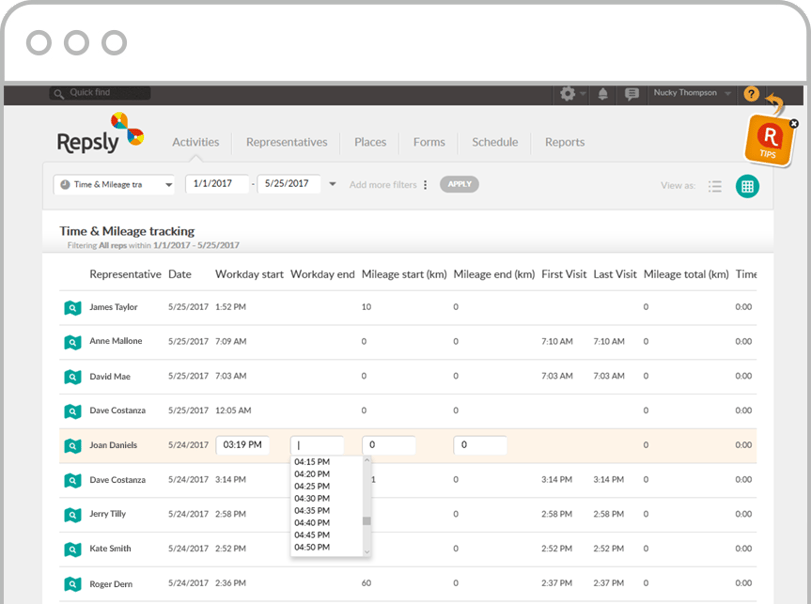 Note: Tabular view now includes total Pause time that is being subtracted from total Working time numbers. Pause total is soon to be included on the Time&Mileage history screen of the mobile app as well and it is not an editable category.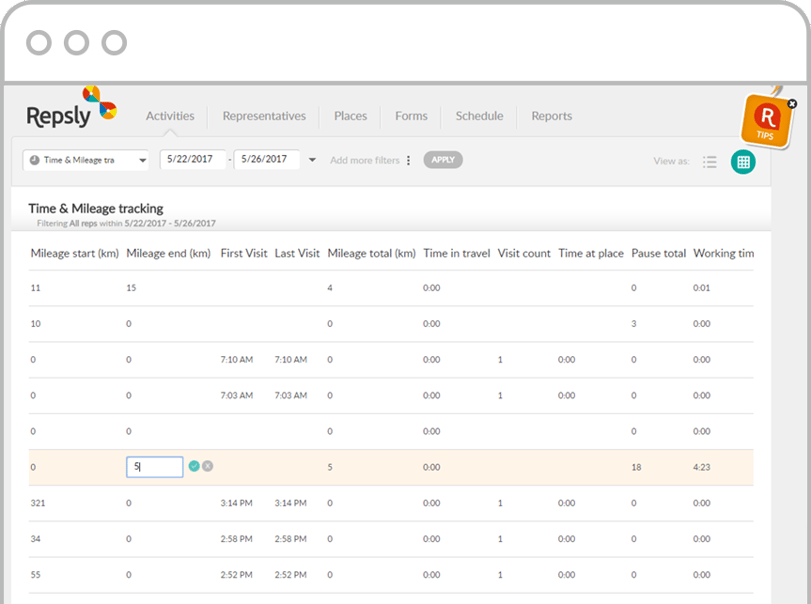 In order to allow flexibility to your field teams, we've also included a web app setting for allowing the manual input of time and mileage data on a daily basis! Reps on a manual input 'tracking' will also be able to manually edit their current day's T&M tracking history records in case of a wrong or missed out input.
Iva Rumora
Iva Rumora is a Product Marketing Specialist at Repsly. She is an experienced content editor and project coordinator with a strong interest in visual communications, user/customer experience and content strategy.