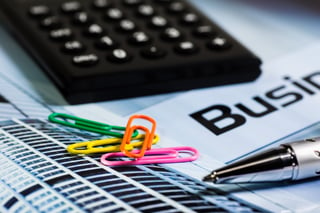 Your reps can now offer the best deals in the field with with the latest addition to Repsly Orders - discounts are now available on line items as well as on total order amounts! Furthermore, next time your reps visit their key accounts they will be able to seamlessly place return orders and provide excellent customer service on the spot!
All in line!
Reps placing orders in the field can now, in addition to total order discounts, grant their clients line item discounts, i.e. discounts on specific products and their respective quantities.
The process is simple and intuitive with field for line item discount being now available inside each product's order details.
When placing orders with a certain client (i.e. @ Place), depending on the price list and optionally, product group, rep will open a screen with product's order specifics. If the setting* is enabled, line item discount field will be found at the bottom of the screen (see: Image 1).
After entering all the required data, rep will either return to the product groups screen to add another item to the order or go to the order summary screen where he or she will review total order quantities and amounts and decide if an additional, total order discount is applicable (see: Image 2).
*For those managers who wish not to have this feature enabled, there's a setting to regulate it, or switch accordingly.
Returns are set to go!
Sometimes not all placed orders end up on shelves and find their way to the consumer, especially in expiry date driven FMCG industry. Often, a supplier/distributor picks up previous order's 'leftovers' and needs to make a return of the goods. Repsly now supports this need by allowing the input of negative product quantities on its orders.
From the back office (web app) point of view, the submitted return order appears on the activity feed as the standard purchase order with return amount being stated in the brackets on the order's thumbnail view.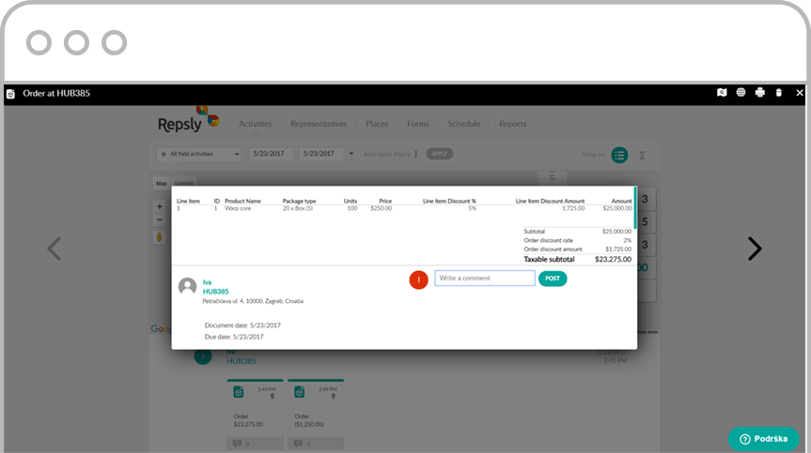 Iva Rumora
Iva Rumora is a Product Marketing Specialist at Repsly. She is an experienced content editor and project coordinator with a strong interest in visual communications, user/customer experience and content strategy.