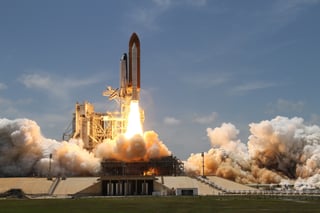 They say all good things must come to an end. For us at Repsly, we are saying goodbye to the Repsly Classic app and embracing the Repsly Mobile CRM app - available in the Google Play Store and AppStore today. The new and improved Repsly Mobile CRM app will make your field workforce management fast, reliable and insightful.
Out with the old, in with the new!

Starting February 28th, Repsly will no longer be supporting the Repsly Classic app and instead we will focus all of our efforts on the further development and expansion of Repsly Mobile CRM - an app majority of our customers and their reps are already using and loving it!
Don't worry, we've got you covered!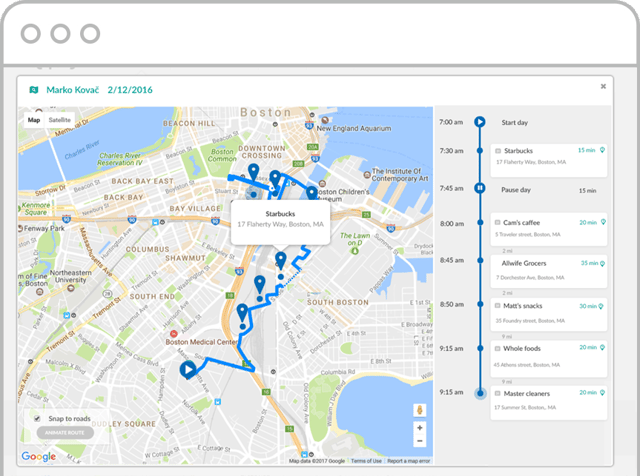 With Repsly Mobile CRM, you can access a whole new world of geo-aware features!
The newly introduced Time & Mileage tracker with Auto Check-in enables you to know exactly where your reps are in their busy workday at any given time! With all their activities grouped around a visit in a timelined feed, the whole scope of their workday is available at a glance.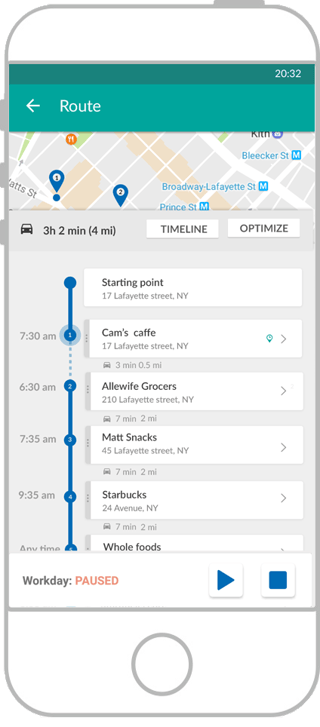 On the mobile side Repsly Mobile CRM continously supports reps throughout their workday with an all-new notifications system and updated mapping features. Route Optimization* provides options to plan workday routes that can both minimize travel expenses and maximize time resources. It's the only way to go!
Time is on our side!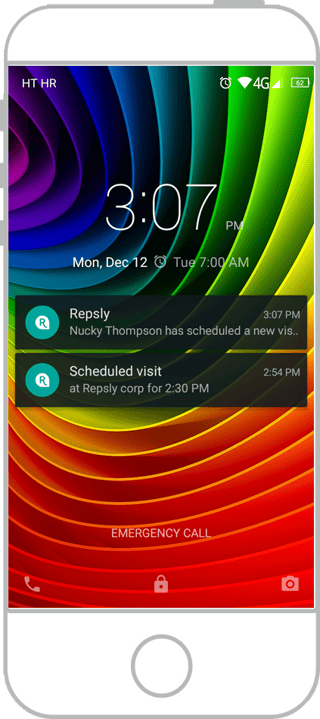 Whether you prefer to schedule precise visit times or leave it to your reps to organize their visit route, you can count on Repsly to follow through!
Simply enter a task in the Schedule and it will automatically trigger notifications and alerts in your rep's mobile app - ensuring your territory is covered as planned with just a few clicks!
When field d

uty calls,

Repsly R

eports is the answer!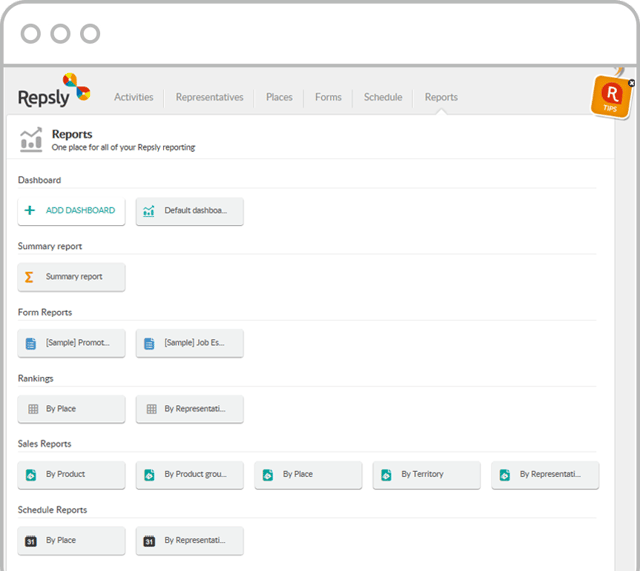 At the end of the day, generate on-the-spot reports with Repsly Reports, spanning from territory coverage, employee performance ranking, and order management recap to the review of set merchandising goals.
Coming up in early 2017, we're bringing even more to the dashboard with expanded customizations and advanced statistics to further support your business decisions.
With Repsly you are not just a lead in the field, but a leader in your industry.
Join our growing userbase by signing up for Repsly Mobile CRM because we have your back every step of the way!
(*available as of February 2017.)
Iva Rumora
Iva Rumora is a Product Marketing Specialist at Repsly. She is an experienced content editor and project coordinator with a strong interest in visual communications, user/customer experience and content strategy.