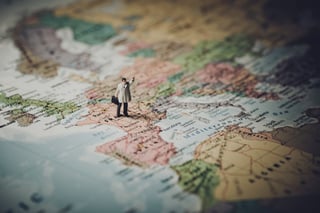 Repsly is giving managers a fast track for their daily efforts in field operations by introducing My Segments, a tool that will power-up field activity management. With My Segments, back-office managers now have a centralized point, accessible from any part of the web app, for performing bulk operations based on filter-stacking functionality and a map view to support it!
Manage your field - in bulk!
When logged to their back-office accounts in the web app, all managers will, for a trial period, have access to My Segments tool via red side-button on the top right of their screen. Clicking on a button expands a pop-up with a centralized map view and panels for performing strategic field actions.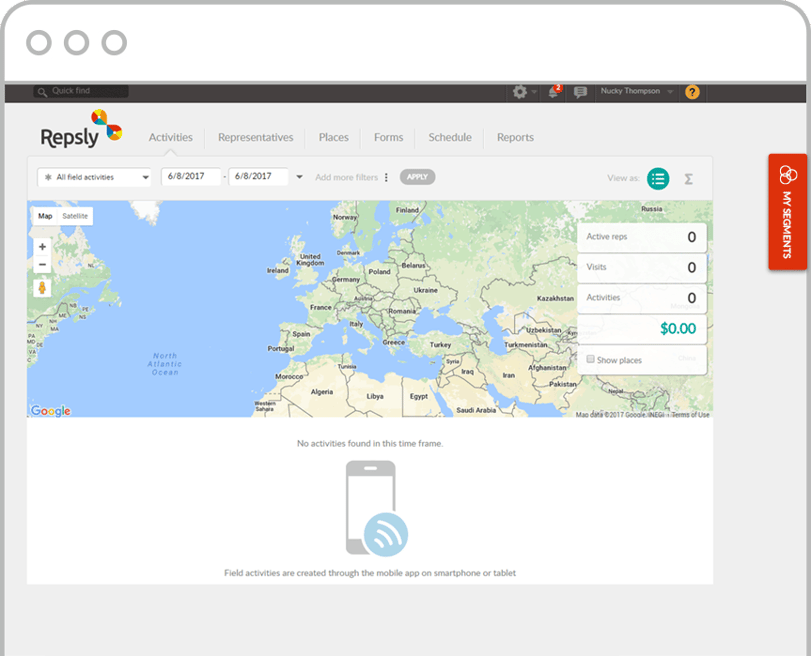 This is exactly what My Segments supports, a strategic overview of your team's activities on which you can act immediately by employing all familiar actions available in Repsly. With just as much as three action-clicks you can cross-reference your Repsly 'assets'; Places with filtering criteria and perform mass-actions like a true 'field chess' master!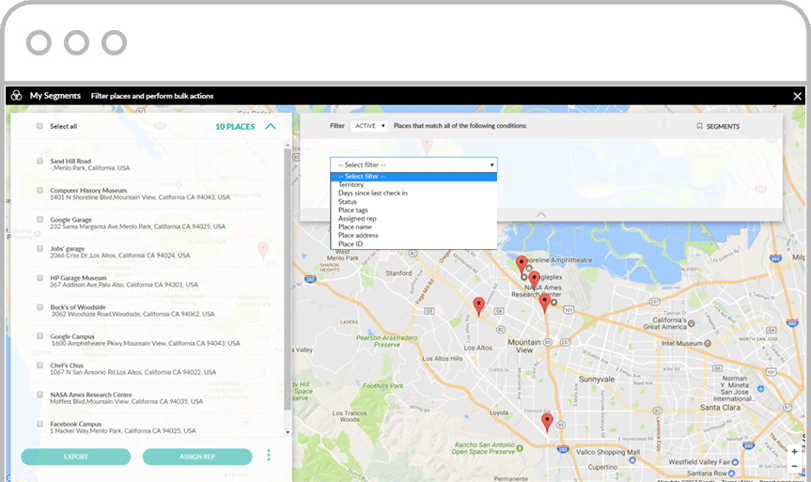 All the building blocks of the My Segments tool are already familiar Repsly's features; on the left there's a container with the list of all the account's Places and on the right you will find the Filter container with all the existing filtering criteria within Repsly. Simple as that! For existing customers, you know the drill from here, and if you are a new member of our back-office familiy just follow our lead!
Stack your filters to go all-in!
Filters are selected from a drop-down menu and stacked with a '+' sign on the right end of the filtering field. When applied, the filter criteria reflects on the Places list as well as on the map by zooming in and out with pins displaying Place name and address on hover. Clients with a large number of field accounts will have them displayed in clusters that can further be zoomed in on.

Ready, set - actions!
Once you've got your key accounts filtered, you will want to do some actions on them, be it (re)assign a rep, a territory, assign tags to places or simply set the place(s) in question as active or inactive and when needed, export all the accounts' data at once.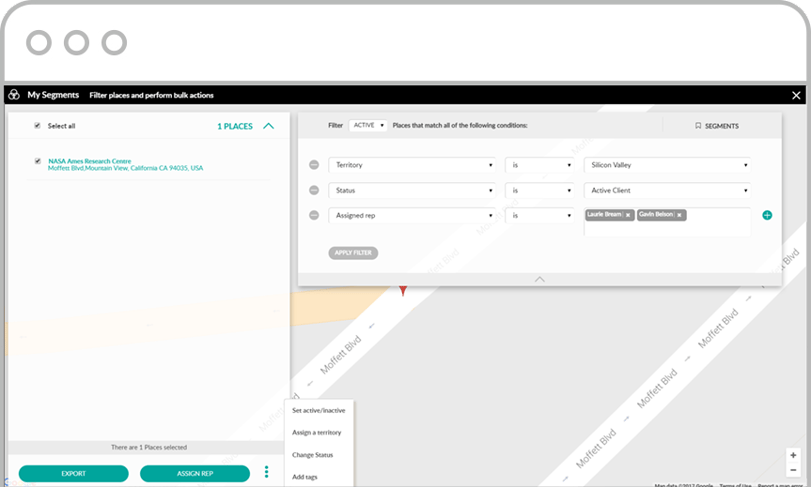 The drill is very simple - just check those Places you wish to perform some action on and let Repsly do the rest, one action at a time!
Save the best for last!
Along its 'battlefield command board', your field strategy now has a dedicated 'weapon rack' to line up your filtering criteria 'armory' - the Segements menu on the right side of the Filters panel. Here you will be able to save all the stacked filters for future use so you don't have to repeat the stacking and simply go straight to the action(s)!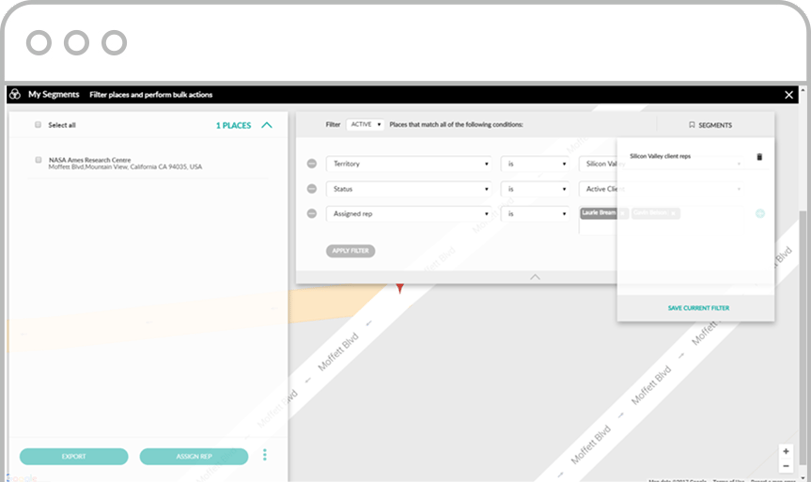 Iva Rumora
Iva Rumora is a Product Marketing Specialist at Repsly. She is an experienced content editor and project coordinator with a strong interest in visual communications, user/customer experience and content strategy.