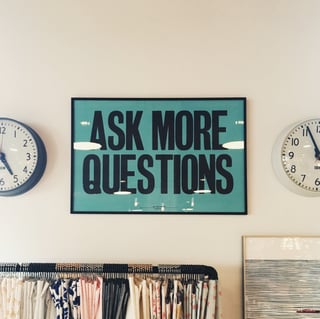 Repsly can now give you precise and timely information on how well your product is performing on shelves.
With the new update to Mobile Forms, you can now include products in your forms, create alerts on specific form conditions, and edit existing forms from the mobile and web app!
Know what's going on - right there and then!
Looking for immediate answers to how well your product is performing out in the field? Form alerts are set up through the Create Alert button option at the end of every Repsly Form template. In creating an alert, a back office user must specify the email's subject and identify recipients.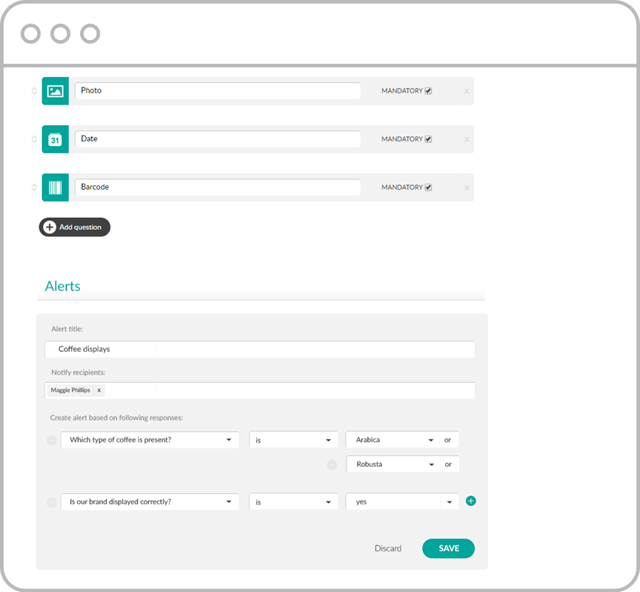 You can create form alerts with Yes/No, dropdown Selection, Numeric and Date question types.
When the form input matches desired criteria, an alert is triggered and sent to the assigned e-mail recipients with a direct link to a form in question.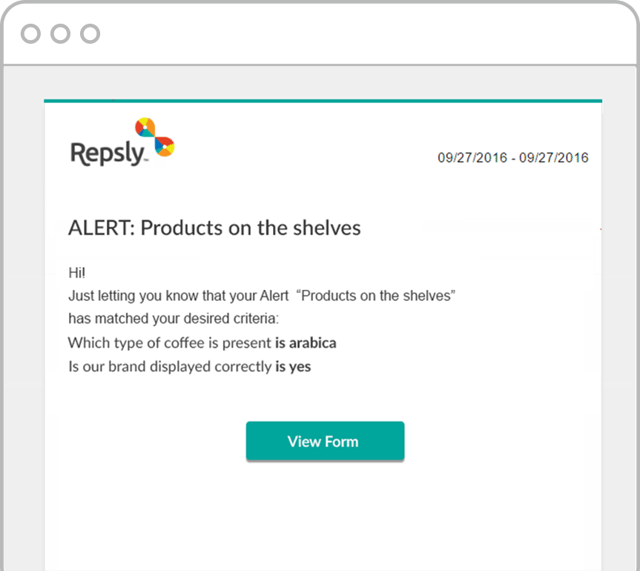 Identify your high performing products!
To help you capture more information through mobile forms, we've implemented Products as a question type. Now all of your products in Repsly are instantly accessible as an 'answer' to a particular question/survey so you can be sure exactly which products are performing best.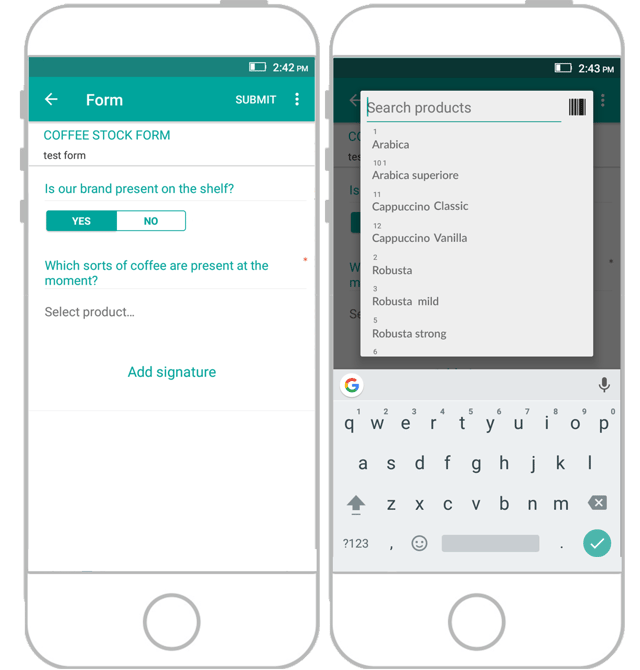 Edit that "oops" submit!
In case a rep decides to make last minute changes or corrections to an already submitted form, Repsly now* allows him to do so - saving time on repeating the form and reporting errors. Even better so, a back office user can edit the submitted form the very moment it shows up on the Activities feed. The only exception to this new rule are forms whose template structure has been changed and form questions that employ branching logic.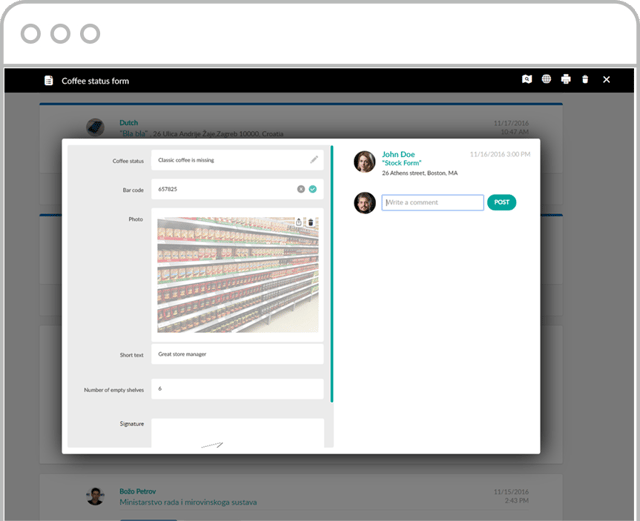 (*available as of March 15th, 2017.)
Iva Rumora
Iva Rumora is a Product Marketing Specialist at Repsly. She is an experienced content editor and project coordinator with a strong interest in visual communications, user/customer experience and content strategy.