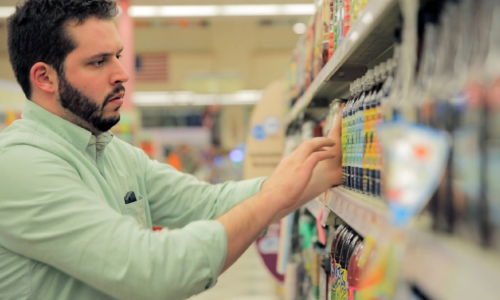 GURU is the world's first natural energy drink company. As such, they strive for 'Only the Good Stuff,' including everything from carefully selected organic ingredients, like all-natural caffeine, to the way they run their business. In 2014, they received their official USDA Organic certification to add to their Vegan and Non-GMO Project certifications. As a top beverage company, GURU equips its employees with the leading technology and tools, keeping both its customers and employees satisfied and ultimately staying on top of the competition.
GURU knows that success comes down to performing well on the shelves, but it's not enough to just place your products on them. Longevity in retail requires constant maintenance and monitoring of customer relationships and in-store products. That's why GURU has an entire team of market representatives that regularly visit each of their locations across North America, ensuring seamless distribution and sales.
Each representative's responsibilities are vast and include taking replenishment orders, doing stock checks, identifying distribution issues, and managing product returns, to name a few. In addition to completing these tasks, representatives must log and report this data to regional managers and national directors.
GURU recognized that the traditional "pen and paper" method and Excel was time consuming and difficult to organize. Both methods were simply not feasible, so they turned to Repsly for a solution.
Repsly provided GURU with a simple field activity management software solution that allows field representatives and managers connect and communicate in real-time. This means reps no longer have to spend hours at the end of each day transferring notes from paper to PC– lags in communication and feedback leading to confused frustrated representatives have thus been eliminated.
Here's a sample of how Repsly optimized a representative's day.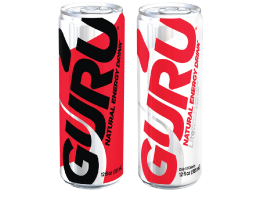 At 7:00 AM a GURU rep is out the door, ready to tackle his assigned region for the day. By 7:10 he is at his first location. He takes out his smartphone, opens the Repsly mobile app to the designated client page, and looks at the client's history just as a refresher.
Looks like the client previously requested a case of GURU's newest flavor. Fortunately, he always keeps a few extra cases in his trunk. Just before the rep walks in, he taps 'Start Visit.' Repsly logs his start time, and exact location. From then on, Repsly is the best sidekick this rep has ever had. As he delivers the case to the manager, he logs it into a custom form created by a GURU manager specifically for samples. Then the grocer requests a replenishment of 20 cases, at which point the rep gladly fills out a purchase order.
Afterwards, he walks over to the refrigerated section where GURU's beverages are placed and snaps a few photos of the display. He also takes note of a new competitor in town including their prices and a few other attributes that stand out. As he completes his round, he finds the grocer again to schedule their next meeting. He walks out the door. 'End Visit.'
Every piece of information that this GURU representative enters into the app is instantaneously reflected on the manager's screen, right in his office. Using a web console, GURU managers can see an overview of all field activity for every rep, and have access to automated analytics of the activity. The data and analytics are used to report pertinent information to clients and address any issues. In this way, GURU is able to optimize their operations through Repsly by streamlining field activity and improving communication within the team. Ultimately, this has improved both customer and employee satisfaction.
Today, GURU boasts a 4-star rating on Amazon and stellar reviews on websites such as energyfanatics.com and other energy beverage blogs. As of March 2014, they were the No. 1 selling natural energy drink in dollars per sale, and they continue to stay in the top rankings as they take advantage of the latest technologies. With a healthy twist on energy drinks and a record of high customer satisfaction, GURU is getting consumers to ditch the wings and go for something a little more natural.