Company
Lifetime Commercial Roofing is one of the largest commercial roofing contractors in the Northern Texas region. Until recently, Lifetime was operating on a paper based system for processing data. They have previously tried implementing other roofing software solutions but were unsuccessful, as they did not provide enough flexibility and scalability as Repsly did.
Joel Webb, the owner of Lifetime Commercial Roofing, describes his experience with Repsly.

"Repsly has increased our efficiency tremendously. While it has saved us volumes of time and money, our sales have also gone through the roof because of it."
Joel Webb, Former User of AccuLynx & RooferPro

Cutting Manual and Administrative Costs with a Paperless System
Prior to Repsly, all inspections, estimates, contracts, order changes, and supplement management were conducted on paper. Sales reps were provided with physical copies of documents, which they would complete and bring back to the office, where the data would be manually entered into the computer system. Paperwork would often get lost under floorboards of trucks or get damaged along the way. As the business started scaling, things were falling through the cracks.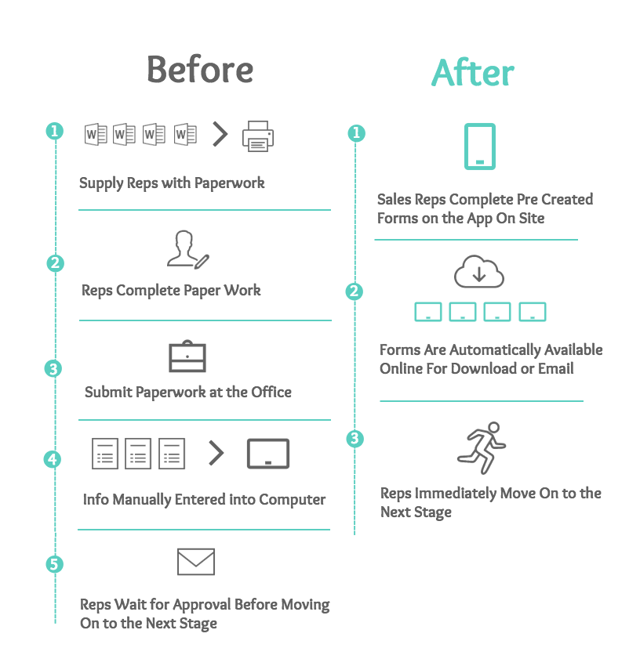 Repsly has allowed Joel to take all of his documents online. Sales reps complete pre created forms on-site using their mobile app, which would then be available online for him to view. Reps can also choose to email these forms directly to customers from the site.
It has made his job and his employees' jobs a lot easier. Joel's sales reps and production crew no longer have to take home paper work since everything was already completed and shared on-site.
Saving Money and Time by Getting the Job Done Right the First Time
With pre-created forms, Joel can ensure that his reps gather all the pertinent information needed for each step of the process. Whereas, before his reps would forget to document certain data, like counting how many pike jacks or documenting drip edge sizes, now having required fields on forms helps his employees get the job complete without any mistakes.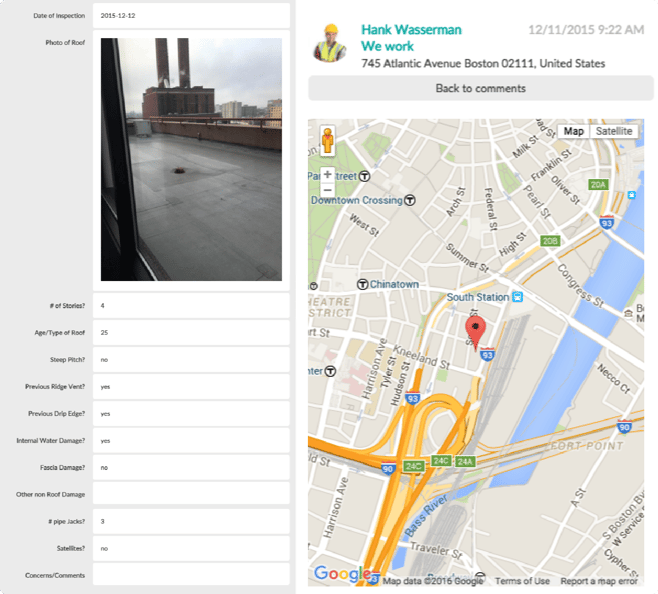 This saves him significant amount of time and money. His reps do not need to go back to the site for forgotten data and they can make sure that they are ordering the right materials.
Building Trust with Customers with Increased Professionalism
Lifetime consistently shares documents with their customers, including branded inspection forms, contracts, photos of progress, change orders, and receipts with his customers.
"The ability to immediately share signed documents and photos with our customers has helped us build trust with them. When our customers open their email and see exactly what we talked about in person, it just establishes immediate trust. It is professionalism that they can't get anywhere else."
Flexibility Like No Other
Joel has previously worked with other roofing software systems like AccuLynx and RooferPro but were unsatisfied by the lack of flexibility in workflows. Lifetime works primarily with insurance contingencies and workflows were much more complicated – work was denied, re-inspected, and supplemented. The other software choices did not offer the flexibility that Repsly provided.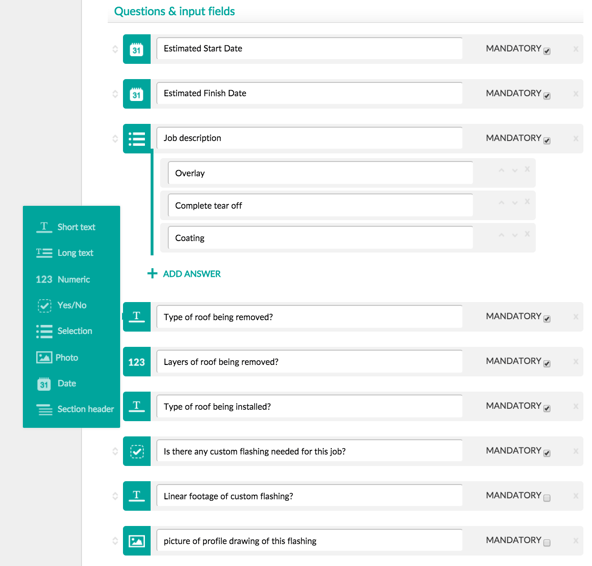 With customizable forms and workflows, Repsly was easy to implement and use for both Joel and his employees.