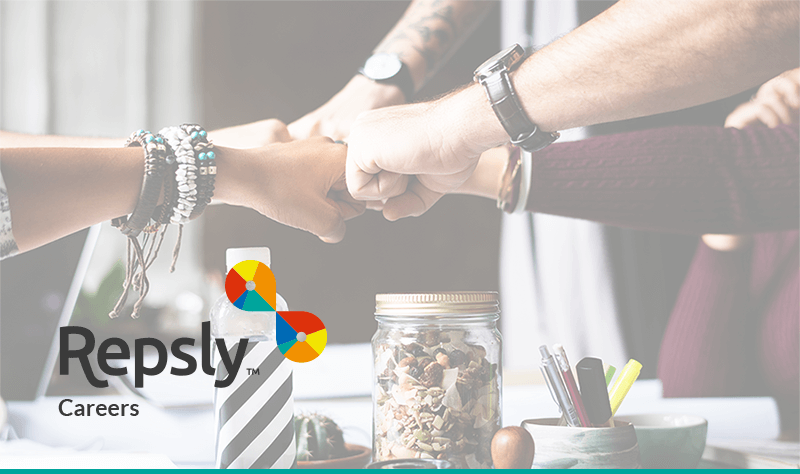 Director of Revenue Operations

Boston, MA
The Director of Revenue Operations works with the leadership team on Repsly's strategic revenue generation initiatives. The Director of Revenue Operations works closely with the CEO, sales, marketing and customer success leadership to provide quantitative and qualitative insights to drive strategic sales & marketing discussions. Additionally, the Director of Revenue Operations will own the overall data, analytics and reporting strategy of Repsly. This primarily internal-facing role will also have some exposure to the Board and customers.
Role
Your role as Director of Revenue Operations is to own Repsly's data, reporting, analytics as it pertains to revenue generation. Due to the complexity of Repsly's industry and business, this role is imperative to the success of sales and marketing alike. You will become the lynchpin across multiple functional areas. In doing so, you will be providing clarity and insight from one part of the business to another. This will result in more effective decision making, more successful direct and expansion sales initiatives and a more efficient sales organization. The Director of Revenue Operations will own relationships with the leadership team and develop a cadence and process for providing them with necessary insights. This role reports to the CEO.
Objective
Director of Revenue Operations will focus on data strategy as well as sales and marketing execution support. The Director of Revenue Operations will work closely with the sales, marketing, customer success and finance teams to ensure the right projects and focus are being applied to the business. In parallel, they will work closely with various members of the leadership team to identify new possible strategic sales initiatives, supported with sound data. This role requires an individual who has the ability to work with C-Level executives, identify areas for process improvement and continue to drive innovation in a growing sales force. The role combines business acumen and strong technical aptitude.
Executive Engagement
The Director of Revenue Operations engages with the various Repsly leadership team members as follows:
Provide visibility for the CEO on Pipeline, Forecast and Competitive Intelligence

Collaborate with sales leadership on the sales force's overall performance, efficiency and effectiveness

Collaborate with marketing leadership on improving the effectiveness of Lead & Demand Generation

Collaborate with Finance on revenue, budget and margin planning

Work with Product and Solutions Management on improving customer satisfaction and gaining visibility into product performance
Needed Competencies
Business Intelligence – must have high level of competence and understanding of all parts of business and where revenue operations would play a role

Strategic Focused – need to be able to see the "bigger picture"; must be able to weigh the trade-offs across strategic initiatives to make the most sound business decision

Business Savvy – must be able to maneuver their way around the business; strong ability to evangelize a new department and prove value and worth

Technical Competence – be able to assess and coordinate the selection and implementation of tools across the Sales, CS and Marketing stack

Presentation Skills – he or she must be able to present various types of information (quantitative and qualitative) to an executive audience with a very clear and concise message

Agile – able to maneuver between and across various data requests and balance urgency with the value which is delivered from that report
Responsibilities
Manage

sales, marketing and CS automation technologies

(e.g. each of the tasks in this section need to be performed for all sales tools such as CRM, Knowledge Management, Incentive Compensation Management, prospecting management, and marketing automation, customer care)
Prioritize and align resources with needs.

Lead and gate keep all enhancement and project requests.

Identify and work with power users across business channels.

Manage software licenses.

Maintain the accuracy and efficiency of the system.

Ensure integrity and smooth functioning of all integration routines.

Oversee all sales data management.
2. Execute a
continuous improvement program
Responsible for the implementation and identifying sales process improvements.

Develop continuous improvement program.

Evaluate and implement internal and external best practices.

Manage improvement efforts across all sales-related processes (e.g. lead management, account management, opportunity management).

Focus on proactively identifying areas for improvement through the identification of process, operations, and customer failure points and develop remediation approaches as needed.
3. Support and improve
Sales Strategy
Apply knowledge of business strategies to proactively anticipate business needs based on industry trends.

Translate those needs into operational objectives to ensure alignment with the sales strategy.

Import Sales-related Best Practices from inside and outside the industry.

Assist in deal negotiation/strategy/pricing.

Strategically reallocate resources across a fast-growing sales organization.

Develop the sales framework and align the sales strategy to corporate goals.
4. Oversee ongoing
revenue operations tasking
Provide strategic leadership on revenue operational issues.

Initiate and lead sales process discussions and generate plans for implementation in accordance with business objectives.

Motivate work through the development of key sales metrics and corresponding compliance requirements

Oversee compensation plan definition, its enforcement and administration.

Coordinate sales conferences.

Act as liaison with IT, Finance, and Marketing and coordinate across multiple functional areas.
5. Manage and improve
sales
and marketing
performance management systems
Develop and maintain audit procedures.

Collect input data from the sales team to create/streamline sales process and methodologies utilized by the sales team.

Orchestrate and manage sales process infrastructure and keep processes up to date.

Serve as the main contact for all executive sales and marketing 'end to end funnel' reporting.

Perform regular and ad hoc analysis of renewal base, sales pipeline, forecasted opportunities, close rates, etc.

Install leading indicator metrics tied to sales-specific decision-making.

Oversee internal and external benchmarking.
6. Establish and manage the
sales
Intelligence desk
Facilitate sharing of best practices across the sales and marketing organizations.

Serve as Competitive Intelligence point of contact for sales

Conduct Win-Loss Analysis quarterly and use results to drive change in sales campaign behavior.
Measures of Success
Success Criteria

Definition

KPI

Data Strategy

Developing and being accountable for the company wide use of data to support making strategic business decisions

Define, procure and integrate all data sources into daily operations

Maintain the integrity of the data architecture plan

Accountability over the quality and cleanliness of data

Analytics Strategy

Developing and being accountable for analytics strategy which will provide the basis for key insights to be derived driving greater revenue and margin from customers and prospects

Accurate and effective pipeline and forecasting management processes

Establishment of a regular leadership team meeting to provide key insights

Establishing processes to assist with "Big Deals"

Reporting Strategy

Developing and being accountable for the reporting strategy which includes monthly, quarterly and annual reports to the leadership team

Accountability over all dashboards with data originating in revenue operations

Accountability over delivery of information to all leadership team members
Career Path
Why consider this role?
Work for the industry-leading SaaS Retail Execution platform for Consumer Packaged Goods (CPG) and Food & Beverage (F&B) field organizations with over 10 years of experience and a strong track record of growth.

Repsly is a Growth Equity-backed company with exceptional future upside.

Work with talented colleagues that will help your knowledge base grow.
Requirements
Experience in a Revenue Operations role in the past

Ability to present insights from both quantitative and qualitative sources to leadership team members

Complete and detailed understanding of business intelligence and processes

Ability to display strong self-initiative and support recommendations with sound thinking and fact-based evidence (data, research, best practices, etc.)

Proven record of meeting/exceeding established goals

[5]+ years previous business experience in one or more of the following areas:

Sales

Revenue Operations

Marketing Operations

Consulting

Finance

SaaS industry experience
To apply, send an e-mail with a cover letter and resume to: careers@repsly.com.
Repsly is an Equal Employment Opportunity Employer. All qualified applicants will receive consideration for employment without regard to race, color, religion, sex, national origin, sexual orientation, gender identity, disability, and protected veterans status, or any other characteristic protected by law.