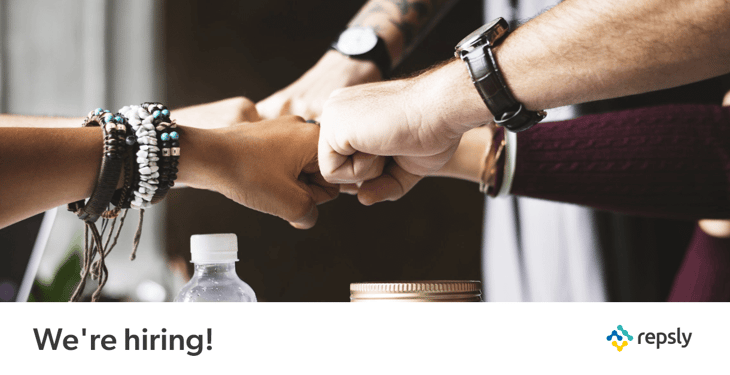 Integrations Business Practice Leader
Department: Customer Success
Reports To: Director of Professional Services
Location: Remote


Position Overview
As a business leader on the Repsly Customer Success team, your focus is to advocate for our customers, help them achieve their business goals, and grow their love for Repsly. Your primary responsibility is to build a scalable and best-in-class integrations business practice by developing offerings to enable customer workflows and unlock value through integrations. The Integrations Business Practice Leader will develop best practices for customer requirements gathering, solution architecting, integration development, and maintenance. You will work cross-functionally across the company including with Customer Success Managers (CSMs) and the Sales organization to engage with customers, with the Engineering & Product Management organizations to deliver scalable solutions, and with Finance and Business Leadership to ensure fiscal and strategic alignment.
Repsly believes strongly in a culture of continuous improvement. On a regular basis, all teammates will suggest and take ownership for driving continuous improvement projects focused on our team's programs, process, and procedures.
Success in this role is measured by growing the integrations business practices leading to new business with a balance of quality and efficiency of customer value delivery:
Quality is measured by $ARR renewal rate.
Efficiency is measured by utilization rate.
Business growth is measured by new integration $ARR closed in collaboration with Sales & CS.
Successful contribution to the continuous improvement of our Customer Success programs, process, and capabilities as measured by successful outcomes in continuous improvement side-project identified during goal setting sessions
Ability to lead and inspire the team; manage key stakeholders, both internal & external; collaborate cross functionally; and drive results & desired outcomes
Leading by example, demonstrating and promoting Repsly's core-values.
Responsibilities
10%: Business Leadership: developing business practices and processes that scale and deliver value for our customers. Work collaboratively cross functionally to develop service offerings, assist with pricing and packaging, forecasting, & ensure alignment with all key Repsly business stake-holders (i.e. Finance, Sales, Marketing, Product, etc…).
15%: Requirements Gathering & pre-sales: meet with customers to understand their data management strategy and integration needs. Collaborate with Repsly CSMs and Sales organizations to gather requirements, create positive customer engagement points, & drive opportunity creation.
20%: Solution Architect the best implementation considering requirements & available technology. Create technical documentation (i.e. functional & technical specifications, architectural diagrams, data-mapping diagrams, UML, etc.…) to communicate proposed solutions and bound scope. Stay up-to-date with solution technology options and vendor solutions
35%: Delivery: develop custom solutions for non-standard customer integration. Configure & maintain iPaaS solution, Dell Boomi, for standardized customer integrations.
10%: Maintenance: oversee integration solution quality including reacting to support requests in bugs. Collaborate with Repsly Engineering & Product Management organizations to design and implement scalable solutions, recommend technology improvements that will deliver customer value in alignment with product roadmap and strategy, and advocate for customer business needs.
10%: Continuous Improvement and Innovation Projects as agreed to during goal setting sessions.
And other duties and responsibilities as assigned or needed.
Requirements and Experience
Job/Task Related Qualifications
10+ years of technical business and leadership experience.
8+ years of professional customer facing experience gathering requirements, solution architecting, or project managing.
8+ years of development experience.
Experience with various development technologies including Java, RESTful APIs, SQL, Python, HTML, ETL, C#, XML, JSON, and/or PHP.
Experience with DevOps tools in a cloud environment including Ansible, Docker, GitHub, Jenkins, Kubernetes, Maven, and Sonar Qube.
Experience with Dell Boomi's iPaaS solution.
Understanding of automation and Infrastructure-as-Code (IaC).
Bachelor's Degree in Computer Science/Information Systems or equivalent work experience.
A sincere care for the success of our customers.
Ambition to grow professionally as part of a collaborative and committed team.
Other qualifications
Ability to work cross-functionally and lead by influence.
Building out professional business programs and processes.
Strong interpersonal skills. Ability to gather requirements and communicate clearly and concisely to technical and non-technical users alike. Ability to share knowledge in procedural and technical topics.
Working with data from the Consumer Packaged Goods (CPG) industry including tools such as CRM, ERP, order management, payroll, BI tools, and enterprise systems.
Ability to manage priorities while working on multiple projects simultaneously.
Experience working at a B2B SaaS company. Familiarity with SaaS, Agile, and scrum.
Positive energy.
Join us in driving continued success by creating products and solutions that our customers love – send us your CV in English to: careers@repsly.com.