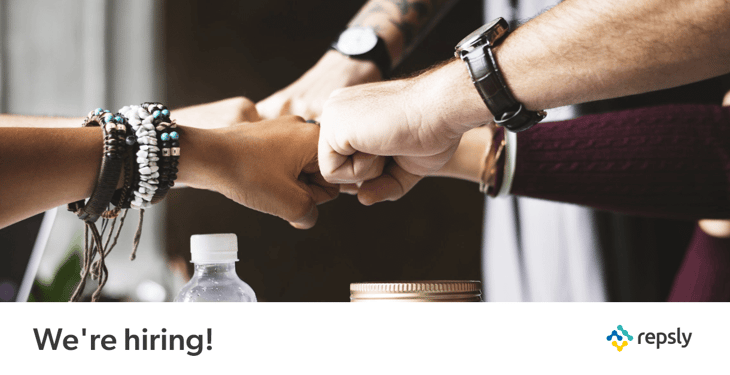 Enterprise Implementation Specialist

Department: Professional Services, Customer Success
Reports To: Director of Customer Success
Location: Boston, MA or remote
About Repsly
Repsly's retail execution platform empowers CPG brands and retail services organizations to increase their field team's impact on program execution, retail compliance and sales velocity.
Our team is global with customers in 80 countries around the world. Our headquarters are in Boston, USA & Zagreb, Croatia with partners world-wide. If you are looking for an opportunity to combine your brain, passion, and positive energy to play a meaningful part in the growth story of a world-class global SaaS company, then Repsly is a great fit for you!

Position Overview
As a member of the Professional Services organization, the Enterprise Implementation Specialist will own the critical early phase of the customer lifecycle, onboarding. You will build trusted partner relationships, gather and map business requirements to technical capabilities, lead customer enablement, and project manage the implementation team including data analysts and integration specialists (as needed).
Working closely with Repsly Customers Success Managers, Account Executives, & Sales Engineers, success in the role is measured by:
Driving high customer satisfaction.
Accelerating the customer's time-to-value.
Creating a professional customer experience at every stage of the implementation project.
Project management of a portfolio of enterprise customer implementations.
Our team believes strongly in a culture of continuous improvement. On a bi-weekly basis, all teammates will suggest and carry out incremental improvements to our team's programs, processes, and procedures. You will also be responsible for adding value to one area of the business, outside of your daily activities.
Responsibilities
Pro-actively manage Enterprise customer implementations to increase retention & growth. Own the onboarding phase of the customer journey & experience while serving as their trusted business partner.
Responsible for:
Engage with customer stakeholders to understand their business and technical goals.
Building credible relationships throughout the customer organization including with Sr Leadership.
Help drive early adoption, setting KPIs and success metrics for ROI by documenting the customers' key business challenges, key requirements, and business goals, both strategic and tactical.
Collaborate with internal Repsly resources to train and enable customers to use the Repsly platform and its powerful features as efficiently as possible. Effectively deliver engaging user trainings and workshops.
Provide customers with guidance around industry best practices, templates and use cases to set them up for success.
Understand and document client stakeholder roles & hierarchy within a detailed account to ensure successful transitions to the Customer Success Management team after onboarding.
Advocate for customer business use-cases with Repsly Product Management team.
Maintain consistent and concise internal communication across multiple teams.
Actively contribute to continually improve processes and materials that enhance efficiency and customer experience during onboarding.
Requirements and Experience
Job related qualifications and desirable experience:
4+ years project management and/ or technology implementation experience; ideally complex enterprise implementation projects across multiple senior client stakeholders at a SaaS company or similar.
2+ years of experience in the Consumer-Packaged Goods (CPG) industry.
Demonstrated ability to translate customer business requirements & workflows to technology product capabilities.
Excellent communication skills both written and oral. Ability to collaborate with and motivate customer stake-holders at various levels of the organization.
Excellent at asking questions & actively listening. Always friendly, clear, & concise. Comfortable with difficult conversations.
Ability to manage up to 12 projects simultaneously.
Familiarity with SaaS, Agile, and/ or Scrum.
Experience managing customers through a sales pipeline.
A sincere care for the success of our customers
Ambition to grow professionally as part of a collaborative and committed team.

To apply, send an e-mail with a cover letter and resume to: careers@repsly.com.
Repsly is an Equal Employment Opportunity Employer. All qualified applicants will receive consideration for employment without regard to race, color, religion, sex, national origin, sexual orientation, gender identity, disability and protected veterans status or any other characteristic protected by law.