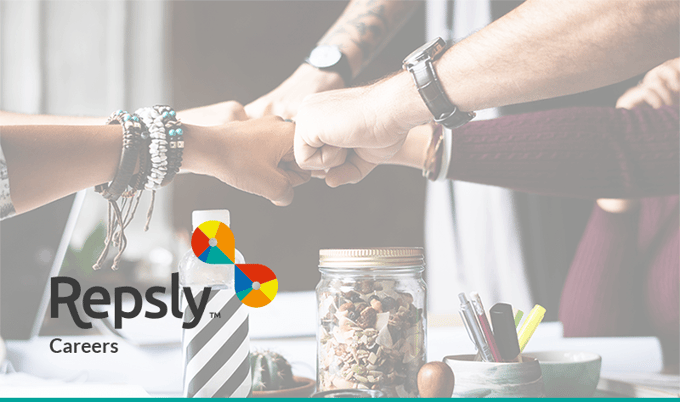 Demand Generation Manager
About Repsly

Founded in Zagreb, Croatia in 2010, Repsly is a business-to-business SaaS company with the leading retail execution platform for the $26+ trillion global retail industry.
With a brand-new headquarters in the center of Boston (US), and customers in over 80 countries, Repsly is used worldwide by leading brands including Kraft-Heinz, Vita Coco, Adidas, Canon, L'Oreal, and others to manage their retail execution teams, merchandising and sales programs, and more.
Location: Boston, MA
Job Description

As the Demand Generation Manager at Repsly, you will be responsible for the creation of leads through various marketing campaigns and cross-channel offerings. You will have proven "full-stack" marketer skills in areas such as: ABM, lead generation, inbound marketing, content marketing, lead nurturing, sales funnel reporting, online advertising platforms, and marketing automation systems. You'll own both the strategy and execution, and you're ready to roll-up your sleeves and get hands-on with all the tools to support your programs.
Responsibilities

Develop and execute campaigns and programs to drive high quality leads to sales. Generate trials, MQLs and SALs, optimizing the conversion points in the marketing funnel.

Coordinate with sales leadership to optimize the lead volume and quality with the goal of reaching high-value opportunities within our ideal customer profile.
Develop an ABM strategy and program to target and attract our selected accounts and personas.

Collaborate with marketing and sales team members on campaign tactics including creating subject lines, imagery, e-mail templates, SEO optimizations, conversions, and workflows within HubSpot as needed.

Work with product and content marketing to develop the assets needed to drive successful demand gen projects, including refining messaging and targeting for our audiences and personas.

Build nurture programs and automation for prospects, leads, and trials.

Track and communicate campaign performance weekly, monthly and quarterly from the top of the funnel through closed deals.

Manage the demand gen budget, measuring ROI and allocating spend to the campaigns and programs with the best results.

Seek out and evaluate new tech for our martech stack and apply new techniques for continuous process improvement.

Collaborate with our reseller partner marketing teams to drive international demand gen and campaigns
Skills
5-7 years of experience in B2B marketing for SaaS companies executing multi-channel lead generation programs.

Proven track record of lead gen results using online & social advertising, inbound marketing, and e-mail marketing tactics.

Experienced in designing and executing multi-step campaigns targeted at specific accounts and personas in SMB and Enterprise segments.

Curiosity to experiment with new tools & techniques. Run A/B tests, develop targeted audiences, to see what yields the best outcome.

Advanced expertise in using Hubspot CRM and marketing automation, marketing databases, Google Analytics, LinkedIn Ads, and chatbots.

Data analysis skills to make decisions about where to invest budget dollars.

Experience collaborating with direct sales and channel partners to understand their needs and partner with them to achieve shared company goals and sales targets

Self-starter with proven ability to deliver results

To apply, send an e-mail with a cover letter and resume to: careers@repsly.com.
Repsly is an Equal Employment Opportunity Employer. All qualified applicants will receive consideration for employment without regard to race, color, religion, sex, national origin, sexual orientation, gender identity, disability and protected veterans status or any other characteristic protected by law.