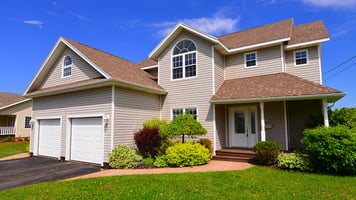 Mobile CRM software has been used in a variety of industries. From the Consumer Packaged Goods (CPG) and medical industries to maintenance, mobile CRM has helped increase the efficiency and effectiveness of field work across a wide spectrum. Check out how Cloud-based software solution can help real estate agents in the field.
1. Tracking Mileage
Since many real estate agents function as sole proprietors, they are considered self-employers when filing taxes. According to NOLO, a legal help website, driving expenses are the number one deduction claimed by agents. Though the IRS usually has a rate that helps determine the extraneous costs of driving (oil changes, engine checkups, etc.), agents still need to keep track of the miles they drive for tax deductions.
Mobile CRM software often offers a feature that can help agents do just that. When an agent begins travel in the morning, they can manually enter their mileage, and do the same at the end of the workday. In the back-office, managers can then see the total mileage of each agent for the day. While this seems like simple math for one day, calculating mileage over a work year is much more difficult. Having each agent's daily data stored in one easily accessible place will allow managers to quickly give each agent their mileage total when tax season rolls around.
2. Track Status of Locations
With up to as many as 11 different statuses that a property can take on, agents have a lot of data to keep track of. And as a property goes through the stages of being on the market to being sold, the status changes continuously until a close happens. There are a few ways to keep track of the statuses a property holds. Agents can consistently update an Excel spreadsheet at the end of the workday or track the changes on paper, but this type of administrative overhead takes up a great deal of time. In fact, companies who switched from paper to digital data storage said they saved an average of 11 hours of employee time.
By leveraging Mobile CRM software, agents will be able to update their properties' statuses in real time on their mobile device. This saves the agent significant time on paperwork, freeing up their schedule to take on more properties. In addition, the function allows managers in the back office greater visibility into what neighborhoods are selling well and which are not. It also shows managers the exact point a deal falls through. If patterns occur with the same neighborhood or agent, they will be easier to pinpoint and correct.
3. Track Tagged Properties
On top of tracking the sale status of properties, it is useful for agents and managers to know what kind of properties are selling best. For example, Mobile CRM software allows agents to add descriptive tags to properties like "3 bedroom," "indoor pool," "1 bathroom," and so on. One agent may excel at selling 3 bedroom houses over 1 bedroom houses. Likewise, agents in more wealthy neighborhoods may bring in more revenue by selling properties with expensive additions like a pool or hot tub.
This information is hardly easy to see if it is scattered in multiple Excel sheets or in filing cabinets. Mobile CRM offers managers a chance to see in real time the tags agents add in the field. On one screen, managers could view the number of 3 bedroom houses being sold in Town A versus Town B. This information is key to continued efficiency for agents. If more houses are being sold in a particular area, then managers can direct their agents to follow the trend, or conversely try the unexplored area for new opportunities.
Mobile CRM software has enabled businesses across many different industries to focus and simplify, and it is catching on across numerous industries. It is a great fit for the real estate industry because it provides crucial information on property statuses and descriptions. Allowing managers to see this data in the back office and analyze it in real time will put your real estate business a tier above the rest.
Erin P. Friar
Erin Friar is a Content Marketing Journalist Intern at Repsly, Inc. and is completing a Journalism degree at Suffolk University. She is a master of grammar and is passionate about creating fresh content to help foster efficiency and overall success in small businesses.