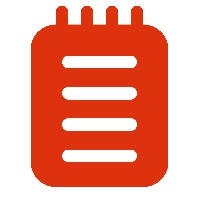 One of the biggest challenges facing small and medium sized businesses (SMBs) is the effort to maintain a consistent level of cash flow. When client payments are late, and cash is low, that makes investing in new technology and staff a gamble, which is not a position you want to be in especially as a small or young company. The constant flux between high and low cash flow is a major hurdle for any SMB, but it is more difficult for organizations in certain industries where payables are largely dictated by clients. But by following some simple steps to encourage the timeliness of your clients' payments, your SMB can enjoy the power that comes along with them.
Clear Expectations
One strategy for receiving payments on time from your clients is putting a transparent agreement down on paper. For example, when a beverage business signs on a new client, contracts typically include agreements about product placement, shelf level, and product orders. Deadlines for paying invoices should also be included in these contracts. Whether it be every two weeks or every two months, make it clear during negotiations that you expect payment within a certain window of time. In addition, many SMBs charge fees for late payments. Your retail partners should understand these terms explicitly before signing on.This direct kind of communication will set a standard of expectation with your clients. Some companies, depending on their cash flow, incentivize clients to pay early, by offering them discounted prices for paying within a certain number of days. For instance, they will discount 2% for payments made within 10 days instead of 30 days.
Make Investment Judgements
It's no shock that when you wait on money, you have a limited pool to pull from to pay employees and invest in growth strategies. A reliable cash flow from timely client payments will also let you see if there is money in the budget for developing new products. For some emerging businesses, like those in the beverage industry, being able to afford product diversification is key to success and growth.
Another way to expedite client payments is by communicating digitally. Even with the growing popularity of digital forms, many business owners still rely on physically mailing invoices. Not only does this take up significant time itself, it also gives clients the opportunity to make excuses about the time of delivery. To speed up this process, send invoices to clients in emails. To make sure the invoice has reached them, require at the beginning of each email that the client verifies the delivery. If they haven't verified it within a given time period, call them to make sure you have the right email address. Offering the ability to pay online (via credit card, paypal, etc.) will also encourage timely payments.
On Time and On Track
SMB owners are constantly being challenged with budget issues. Since SMBs don't have huge financial backings like their corporate competitors, every choice they make with money has to count. But without a dependable and stable cash flow from timely client payments, it is difficult to tell when and how much money to spend on investments. By proactively putting the expectations on the table with potential clients and communicating with them in a fast and consistent manner, SMB owners can ensure timely payments and the benefits that come along with them.
Erin P. Friar
Erin Friar is a Content Marketing Journalist Intern at Repsly, Inc. and is completing a Journalism degree at Suffolk University. She is a master of grammar and is passionate about creating fresh content to help foster efficiency and overall success in small businesses.