Maintaining strong customer relationships can have a direct bearing on your company's bottom line. In a recent article published in the online business journal Field Service News, author Bill Pollock discusses guidelines to abide by in order to make your happy customers even happier.
The first point Pollock makes is that customers are receptive to any processes that will improve efficiency and/or save money. One example of how to do both of these things is by utilizing digital purchase orders that can be filled out on-site at a client visit and delivered in real-time to back office management. This practice is a great way to prevent out-of-stock issues, which are a major pain point for vendors and retailers alike.
Pollock also recommends being sensitive to clients' wants and needs. Specifically, he suggests tapping into their "needs" as opposed to what they think they "want." This can be accomplished by presenting customers with a history of product performance in other locations. This data is easily accessible on a mobile device with certain software solutions. Sharing this data with clients can improve your relationship with them even more, according to Pollock, who writes that "Customers love to feel they are getting something for nothing" and "Customers also love to hear what other users like themselves are doing with their equipment." Your clients may become interested in implementing merchandising tactics that are highly lucrative at other locations and will be impressed with your company's commitment to increasing in-store sales.
Pollock advises keeping track of things that your business has done in the past that made customers happy. Clients want to know that they are being made a priority. Therefore, it is extremely beneficial for field reps to have easy access to as much relevant data about individual clients as possible. This goal is easily achievable with a mobile device that can digitally store information about past client visits and key contacts at a given location. This information is able to be updated in real-time when a field rep is out on a client visit and stored in the cloud. Having this data literally at their fingertips leaves reps more prepared for interactions with customers, fostering your company's relationship with them.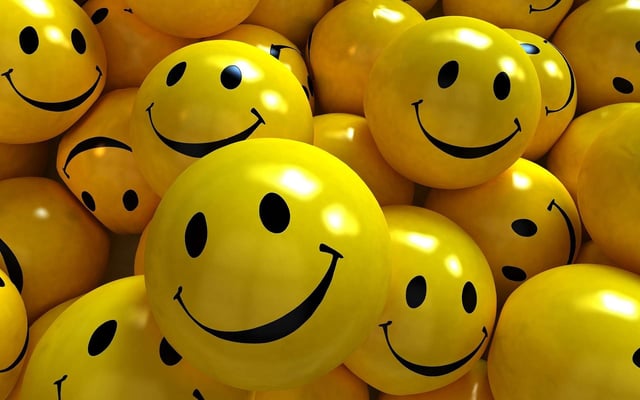 Moreover, there are mobile software solutions that allow for custom forms (in addition to purchase orders) to be stored in the cloud for repeated use at client visits. These forms can be modified for each individual client and help employees stay organized because they will not have to fuss with paper forms that can be lost or destroyed. Custom digital forms will also save reps time on manual documentation, which is subject to human error.
Two final best practices for keeping clients happy that Pollock suggests are providing a "personal" side to communication with them and striving to make your relationship a true "partnership." In other words, your clients want to know that they can depend on your business when a problem arises that is bigger than either of you could handle individually. Real-time instant messaging and scheduling functions are great for cultivating your reps' customer service abilities. Instant communication with back office management and other employees allows reps work out problems quicker than ever before, due to the fact that IMs have a much faster response time than email.
Effective scheduling capabilities ensure that employees will never accidentally skip over a client visit, which could cause damage to your company's relationship with that client.Clients want to know that your business is dependable; first-rate customer service strategies will certainly assure them of that.
Both manufacturers and retailers want product to sell. Any tactics that your business employs to save your clients money or promote efficiency will boost customer satisfaction. Businesses should consider implementing strategies that help employees to serve clients to the best of their abilities, if they have not already done so. The more competent your business is about your clients' needs, the more likely you are to uphold healthy relationships with them.
Victoria Vessella
Victoria is a Marketing Associate at Repsly, where she leads the company's P.R. and social media efforts. You can also catch her prepping for slew of exciting industry events. A New England native, Victoria has spent time living in Italy and traveling throughout Europe before settling back in Boston. When she's not planning her next trip, V is probably tasting wine or brushing up on her Italian.