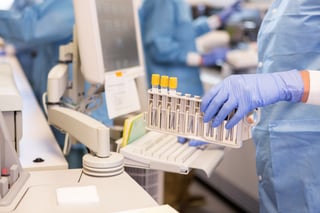 Although it once served a very legitimate purpose for small businesses, CRM has outlived its purpose for small and medium businesses, and better options exist for the hundreds of medical device suppliers that have emerged in the past decade. Sure, CRM has the potential to be incredibly powerful, but with that power comes added financial and training-time costs. Instead, medical device suppliers should consider Field Activity Management software.
What does it do?
Field Activity Management (FAM) software helps to accomplish everything medical device representatives in the field need to do. Smartphones and Tablets are virtual Swiss-Pocketknives--they give reps and managers the ability to be more efficient and creative. At the same time, the software is simple in comparison to CRM, eliminating a lot of the fluff that individual businesses may not need. Here are three areas where Field Activity Management software can help medical device suppliers more than CRM can.
Eliminating the Cost of Paper Forms
Paper is not only incredibly expensive and unwieldy when compared to digital forms, it is inflexible. The information on a paper form cannot be customized after being printed and cannot immediately influence other data. With digital forms, this is not only possible, but encouraged. Reps in the field will be able to fine-tune their interactions with physicians, by using customized order forms and input from management. Cloud-based Field Activity Management software allows reps to transmit all of their data in real time, attaching photos and notes as they see fit. This lets managers and team leaders review data as it comes in and offer advice on how to proceed if the rep requires it. Reps will appreciate their new mobility and the simplicity of FAM software. Speaking of simplicity…
Offering a Smaller Learning Curve
CRM can confuse even seasoned business software professionals. The plethora of features it offers are nice to have, but serve no purpose if nobody within an organization is using them. While popular CRM platforms offer certification and training programs, Field Activity Management software can be generally explained in just a few minutes. Whether a rep is tech-savvy or a technophobe, the software can be quickly and seamlessly integrated into existing operations.
Improving Customer Service
While using their smartphones and tablets in the field, reps will be able to use their GPS signal to transmit their location and status to managers in the office. This means fewer missed appointments and a faster response from company representatives to customers when something goes wrong. Imagine if a field rep was scheduled to meet with a group of physicians in an hour to demonstrate the use of a new breathing apparatus. Something goes wrong and the rep is unavailable. With traditional software, this problem may not be realized until right before or soon after the scheduled meeting time. With Cloud-Based FAM, managers can monitor rep location and status, taking precautions for situations such as that described above, and reacting preemptively to a problem.
CRM is not going anywhere. For large businesses performing complex functions, it serves a valuable purpose. In an age where small and medium businesses can compete with the giants in the industry, leveraging the right software can be the difference between success and failure. Field Activity Management Software offers the flexibility and ease-of-use that CRM does not, allowing managers and reps to communicate in real time and deliver remarkable customer service.