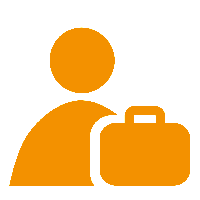 There's no doubt that customer service is important in all industries. But for field-based businesses, customer service is even more vital. No longer is good customer service an order winner or something that differentiates companies from the rest. It has become an order qualifier - something that all companies must have for their customers to even consider working with and purchasing from them. Field-based organizations have reps that interact with customers day in and day out, so it is important to maximize the quality of these interactions to provide exceptional customer service.
"According to a CEI Survey, 86% of buyers will pay more for a better customer experience, but only 1% of customers feel that vendors consistently meet their expectations." -Forbes Magazine
Good customer service may be something that is expected from your business, but that doesn't mean that extraordinary customer service won't place you above your competitors. Customers that have experienced great customer service tend to remember the company that provided it. Create a culture of service - not only should you train your reps to be friendly and polite, you should also ensure that all aspects of your company are consumer-focused. For example, your marketing department should put emphasis on goods or services that provide the most benefits to the customer. Your product design department should be making products that are easy to use and beneficial in some way to the customer. By building your company around the key features of customer service, your company will be sure to stand out.
You should also listen carefully to customers. Ask for their feedback and improve your services based on it. Do customers complain about a certain rep's attitude? Have a talk with the rep and maybe even shift his assigned territory to cover less sensitive customers. Do customers enjoy a complimentary service that you provide? Make sure to keep that in mind and continue providing that service. By listening to customers' wants and needs, you can determine where you need improvement and where you are excelling. You can also predict trends based on customer needs - after all, that is the fundamental basis of marketing. By designing products that fulfill customer needs and desires, you can ensure that there will be demand for these products.

Lastly, find out what drives the motivation in your field team. They are the ones interacting with your customers the most, so they are the most important in the inverted pyramid model of customer service management as they are the "frontline." Reps should be intrinsically motivated to provide the best customer service possible. If you can determine what motivates your reps to engage the customer, then you can strengthen the bond between field rep and customer. When reps are genuinely excited to interact with their customers, then both the customer and your business benefits.
Nancy Chen
Nancy Chen is a Content Marketing Intern at Repsly, Inc. and is currently completing a Marketing degree at Northeastern University. A contributor to the national online publication Spoon University, she is experienced in delivering knowledgable, quality material to readers.