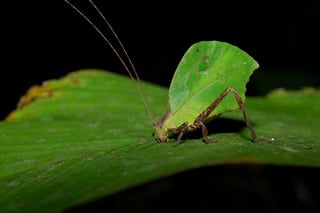 One of the biggest hurdles for entrepreneurs and businesses to overcome, regardless of their experience, is gaining entry to new retail markets. While there is no cookie-cutter strategy to breaking into those markets where the competition is fierce, there are plenty of strategies that can be employed to give your product or brand a serious fighting chance.
Before you begin to construct an entry strategy, it's a good idea to look at what exactly is preventing you from simply putting your product on the shelf and selling it. Barriers to entry come in many forms, from government regulation to taxes, and deciding which barriers are most prohibitive is the best starting point for overcoming them.
This 2007 Harvard Business Review study explains how in many markets, such as the soft drink industry, market leaders have easy access to creating immense barriers to entry. This is because well-established market leaders have infrastructure and resources at their disposal to quickly stop any entrants whom are seen as a threat.
So what's the best way to break into a market if the leaders can set so many barriers? Don't be seen as a threat. Evaluate where your competitors are weakest and build your entry strategy around that foundation. If the largest brand in your market doesn't have a presence in certain retail channels, you should see if those channels are a viable way to sell your product. Create a consumer base in those areas where there is least resistance, and then take on a slightly more saturated area. By building from the bottom up instead of attacking competitors head on, your brand has a chance to develop a significant following of consumers, and also build up revenue before taking on the giants of the market.
In some cases entry through under-utilized channels just isn't possible. In these scenarios it may be necessary to create a new image for your product, essentially creating your own "market" to compete in. If you can differentiate your product from competitors, it decreases the chances of bigger fish creating barriers for you, and also gives retailers a new reason to carry your product. The most important aspect of this strategy is satisfying customers, and making sure they know exactly what they are getting. The number one cause of brand-switching among consumers is post-purchase regret—that feeling you get when you're very unsure or unsatisfied with a purchase. Consistent promotion, and an innovative brand image across packaging, price point, and place of sale will ensure that consumers know your brand well, and can easily differentiate it from other products in the same market.
Once you're into a market, it is vital that you continue to innovate and grow your consumer base. Stagnation is a dangerous thing in markets where consumers don't have high levels of brand loyalty, and you could be unseated just as quickly as you entered. Following the above tips along with other important strategies for managing the competition will ensure your product thrives in whatever direction you take it.
Matthew Brogie
Mat Brogie is part of the founding team, and CEO of Repsly, the world's leading solution for high performance retail execution teams. Mat has spent the past 15 years of his career focused on bringing technology enabled business solutions to the consumer goods industry, having implemented solutions for tens of thousands of field reps at companies such as Coca-Cola, Procter & Gamble, Pepperidge Farm and hundreds of others.