Gone are the days when service technicians served the sole purpose of repairing what was broken. With today's technological advancements, service technicians have evolved into full-blown customer service representatives. In decades past, slow response times and limited resolution capabilities prevented service technicians from delivering optimum service. This is a stark contrast from today, where technicians are able to solve customers' problems quickly and effectively with the technology that's at their disposal.
Tools such as cloud-based field activity management software help service technicians to work smarter in order to meet customers' needs. Being away from the central office doesn't hinder technicians' productivity, as they have access to the information they need at any time, in any place. Having this kind of accessibility is what turns service technicians into customer service professionals, instead of just repairmen. When employees are able to perform to the best of their abilities, the entire organization feels the ripple effect.
Access to Data
One way that a field service management software empowers service technicians is with real-time access to valuable client data. Cloud-based solutions allow technicians to retrieve the information they need using their mobile phones. One piece of data that a technician might need pull up is notes from a past visit with that particular customer. Notes are especially useful because they can be viewed by multiple technicians, so any individual performing service on a given day will have access to that information. Notes are also helpful because they let technicians stay on top of that customer's preferences or resolve any outlying issues that weren't taken care of at the previous visit. Some technologies also offer a simple CRM that categorizes clients by any number of fields that users dictate. Knowing the status of a client helps technicians understand how to better serve them.
Other data that can be obtained via the cloud includes forms such as past purchase orders, invoices, merchandising audits, among others. Technicians can be aware of the types of service usually performed at a particular client location by looking at what was done there in the past. They can also be proactive about completing routine maintenance if they see that it is a regular service for a given client. Certain field activity management software are equipped with image capturing that enable technicians to take geo-tagged photos while on the job. Technicians can examine photos from past customer visits to get a clearer picture of the situation at hand (no pun intended).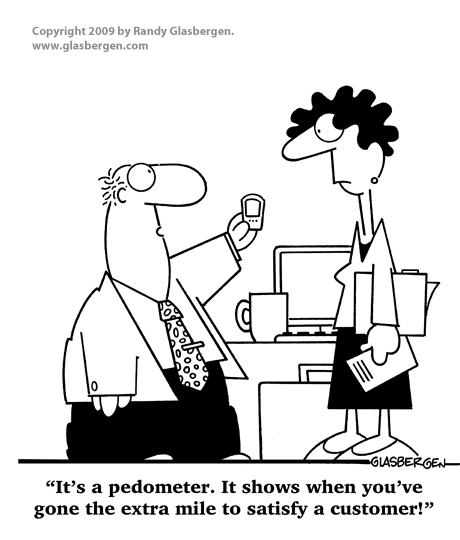 Communication Tools
Aside from access to data, reliable communication tools are invaluable for service technicians working in the field. Technologies outfitted with instant messaging give technicians the power to reach out to managers in the back office is they are experiencing problems on-site or on the road that affect their ability to serve customers. Using instant messaging as opposed to another form of communication keeps correspondence concise and focused. Instant messaging is also incredibly efficient, as it has a response time between twelve seconds and eight minutes.
In addition to instant messaging, some field service management software use billboard announcements to convey important information to field teams. Managers can post a message to the billboard that the entire field team will see from their mobile devices. This feature is beneficial when managers have to inform employees about matters that affect the whole field operation, so they aren't caught off guard when visiting customers.
Digital Documentation
Manual documentation of hours and invoices is susceptible to human error which can cause headaches for managers and customers alike. Mistakes made in regards to documenting hours worked can reflect on the customer's bill; inaccurate reporting can leave a bad taste in the customer's mouth when they receive a bill much higher than they expected. Technicians will never again have to guess how much time they spent visiting a client if they're using a software solution with automated time tracking.
Handwriting audits or invoices is also subject to error which can lead to strained relationships with customers. Digital forms solve this problem by allowing technicians to document what they need to directly from their mobile devices. Digital forms also help technicians to stay more organized as they don't have to lug around stacks of paper. Technicians will become more engaged with their work and more eager to provide top-tier service when they're not weighed down by administrative tasks.
Some service software solutions include an electronic signature capture function which can be used to verify proof of service. By signing their name, customers are acknowledging that they're problem has been taken care of. Electronic signatures can help to prevent disputes over service down the road, as technicians can point to the customer's signature as evidence of a completed job.
Without satisfied customers, organizations have a tough time surviving and thriving. Today's affordable technologies can help transform service technicians into customer service superstars by giving them immediate access to client data. Technicians also deliver better service when they can communicate with their peers and managers instantly. Finally, the use of digital documentation, as opposed to manual, saves organizations time and money.
Victoria Vessella
Victoria is a Marketing Associate at Repsly, where she leads the company's P.R. and social media efforts. You can also catch her prepping for slew of exciting industry events. A New England native, Victoria has spent time living in Italy and traveling throughout Europe before settling back in Boston. When she's not planning her next trip, V is probably tasting wine or brushing up on her Italian.