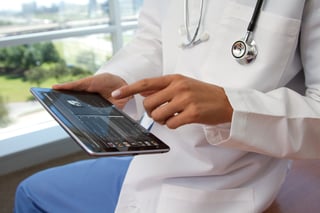 Managers leading a team of representatives understand how difficult it can be to keep track of multiple doctors, hospitals, and patients while keeping customer service quality high.
Losing track of orders, inventory, and eventually customers has been a problem plaguing the industry for years. In an attempt to quash these problems, many team managers and small business owners turned to pricy traditional CRM software. While in many cases it performed moderately well, traditional CRM created new problems for medical supply companies including increased costs and employee training. The prohibitive cost of traditional CRM software prevented smaller companies from competing with cash-heavy corporations and large businesses until very recently. The past few years has seen a number of small and medium business owners begin to shift towards Mobile CRM, a more flexible solution designed specifically to handle data management and field operations.
So, how exactly has Mobile CRM software impacted the medical software industry?
1. Supply Chain Management Made Simple
Prior to implementation of Mobile CRM software, supply chain management often meant a combination of traditional CRM, physical paperwork, and manager data-entry. With the established system being a laborious process involving far too many components, Mobile CRM threw a wrench into established practices, allowing managers to customize order forms, client info, and inventory levels within a single interface. Orders are collected as they happen, transmitted in real-time from reps in the field to managers, who can then prepare the product for delivery. The ease-of-use that comes standard with Mobile CRM software means less training for rep teams and allows team members to focus more on client interactions. Saving time, money, and frustration, Mobile CRM Software has completely changed the way supply chain management is done in the medical supply industry.
2. Client Management Made Easy
Large medical supply corporations have the infrastructure to support a large client base effectively. For the small and medium-sized medical suppliers who have limited resources and only a few employees, meeting the needs of many clients can be a tall order. Fortunately, the custom forms and client history functions available with Mobile CRM software allow managers or reps to prepare each client's info prior to their meeting. All previous transactions can be looked back at, and reps never have to worry about purchase orders getting mixed up again.
3. Competition Made Realistic.
Mobile CRM software has catapulted small and medium medical suppliers onto the same level playing field as major corporations and larger competitors. An affordable entry point coupled with incredible ease-of-use has made competition viable for any organization. Along with a host of other features, the time tracking and geo-tagging features of certain Mobile CRM software packages help to take much the administrative work out of the medical supply industry.
With the financial and administrative barriers to entry removed, more medical suppliers have entered the industry than ever before, with the industry growing 4% in the last five years alone. As the U.S. population continues to age, there will be an increased need for doctors and medicinal supplies. With the help of Mobile CRM software, suppliers can move confidently into that future.